New season and new riders for the COMMENCAL ENDURO TEAM
After a successful 2019 season, the COMMENCAL ENDURO TEAM run by Cédric and Cécile RAVANEL gets bigger with three new riders!

Finding and training up-and-coming riders has become the Ravanels' trademark.
These new riders will take advantage of their guidance and the great experience they have built over the years, at the highest level.

Antoine VIDAL is probably the best recent example of this expertise.
During his first year with the Team, he won the U21 Enduro World Series overall and is the 2019 Junior DH vice-World Champion.
Thanks to these amazing results, he will be allowed to race under the Elite category in DH but also at a national level in Enduro.

Given the will to help young skilled riders, the Team introduces three new riders for the 2020 season:
Laura CHARLES, Alex RUDEAU and Alexis ICARDO.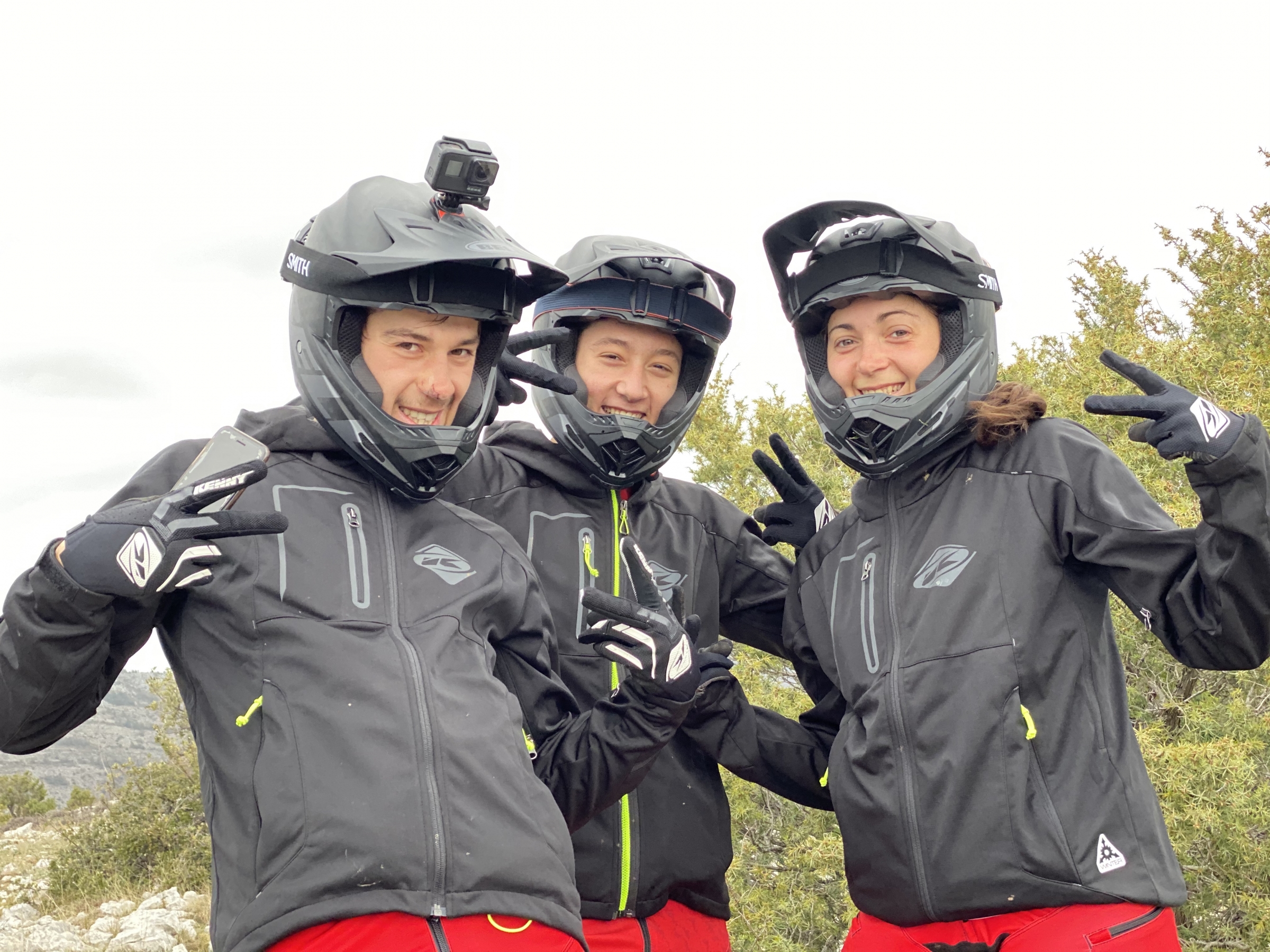 Laura CHARLES - Elite Women

She comes from a cross-country background but has already completed two successful enduro seasons:

She has won the overall of the 2019 French Enduro Cup, she is the 2018 French Enduro Champion and she got several times into the Top 15 at the Enduro World Series.




Alex RUDEAU - Elite Men

At 23, Alex RUDEAU will make his first, full enduro season.

Given his trial background, he shows a great technique that got him a 14th place at the Val Di Fassa EWS round under the Elite category in 2019. He also won a French Enduro Series cup.

His new team should provide him with all he needs to keep progressing.
Alexis ICARDO - U21

At only 16, Alexis is a very young gun!

However, he has already showed what he was capable of last season by winning the overall of the French Enduro Cup (Cadet category) and the U17 French Enduro Championships.

This season, he will race under the U21 category with a top-5 goal at the EWS.


The two Team Managers (Cécile and Cédric RAVANEL) will keep managing these riders.
Last November, Cécile gave us an update after her crash.

She is still working on her rehabilitation and she won't be able to race at the first EWS round.
However she will take part in the everyday-life of the Team and she will keep travelling with her teammates.

Cédric will also remain Team Manager, and even if he won the overall of the Master Enduro World Series, he will obviously focus on winning it again next season!

With six riders, the COMMENCAL ENDURO TEAM is all ready for this new season.