World Cup #8 Val Di Sole – Balanche and Pierron Win Overall Titles, Nicole Takes the Final Race Win
What a final finale of the 2022 World Cup season!
Just a week after the World Championships in Les Gets, COMMENCAL riders took their revenge! Camille Balanche and Amaury Pierron became Elite Women's and Elite Men's World Cup Champions! Myriam Nicole also grabbed her own very convincing win on the last day of the season!

This was the most savagely brutal track of the season, and everything was still to play for in the Elite Women's race. Camille Balanche made a speedy and impressive comeback after her injury in Mont-Sainte-Anne. She was still not in fully fit in Val Di Sole by any means, but she was there to try to make it happen. Myriam Nicole and Valentina Höll were also still in contention for the overall coming into the final round.

In the end, even if the pain was too much for her to ride at 100%, Camille Balanche was able to manage her run and set a time that put her on the podium, finishing 5th! It was enough to get the points to win the 2022 World Cup overall! She said afterwards, "It was unexpected after my injury. I still can't believe it! After my crash I thought the season was over. Finally, my 4th place at the World Championships gave me confidence. My final run was on the limit, it was hanging by a thread. I cannot believe it!" What an achievement, congratulations to her!

The other superb performance of the weekend goes to Myriam Nicole! With a puncture in qualifying she came down early in the final, but with a super-controlled and intelligent run, she never left the hot seat! Pompon took her second World Cup win of the season. "This win is really sweet. It's the kind of run I'm capable of when I'm riding without feeling the pressure. I now know what I need to work on to achieve specific goals." With this performance, she also finished 2nd overall, just behind Camille. Monika Hrastnik finished 6th, Siel Van Der Velden 12th and Mille Johnset 13th.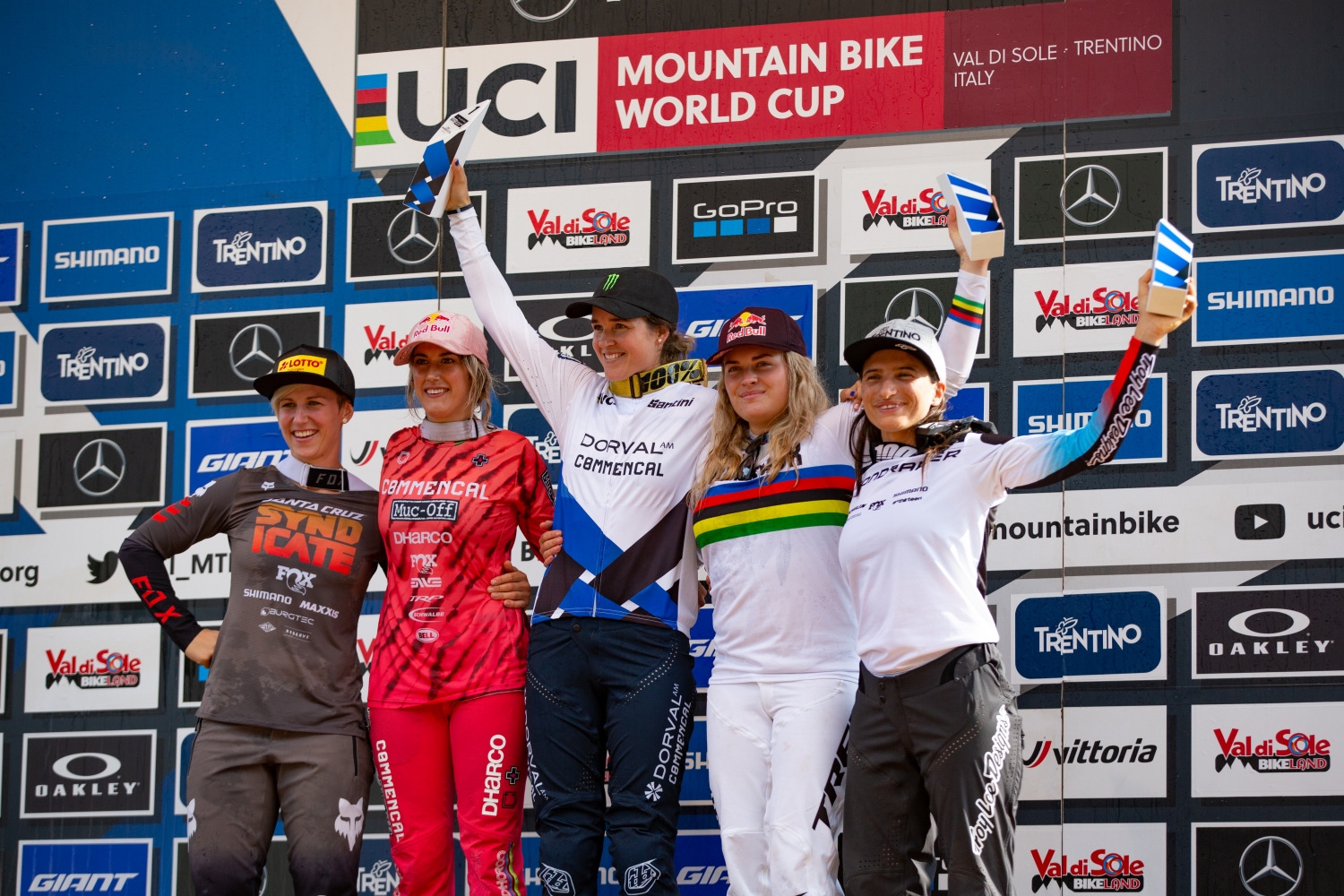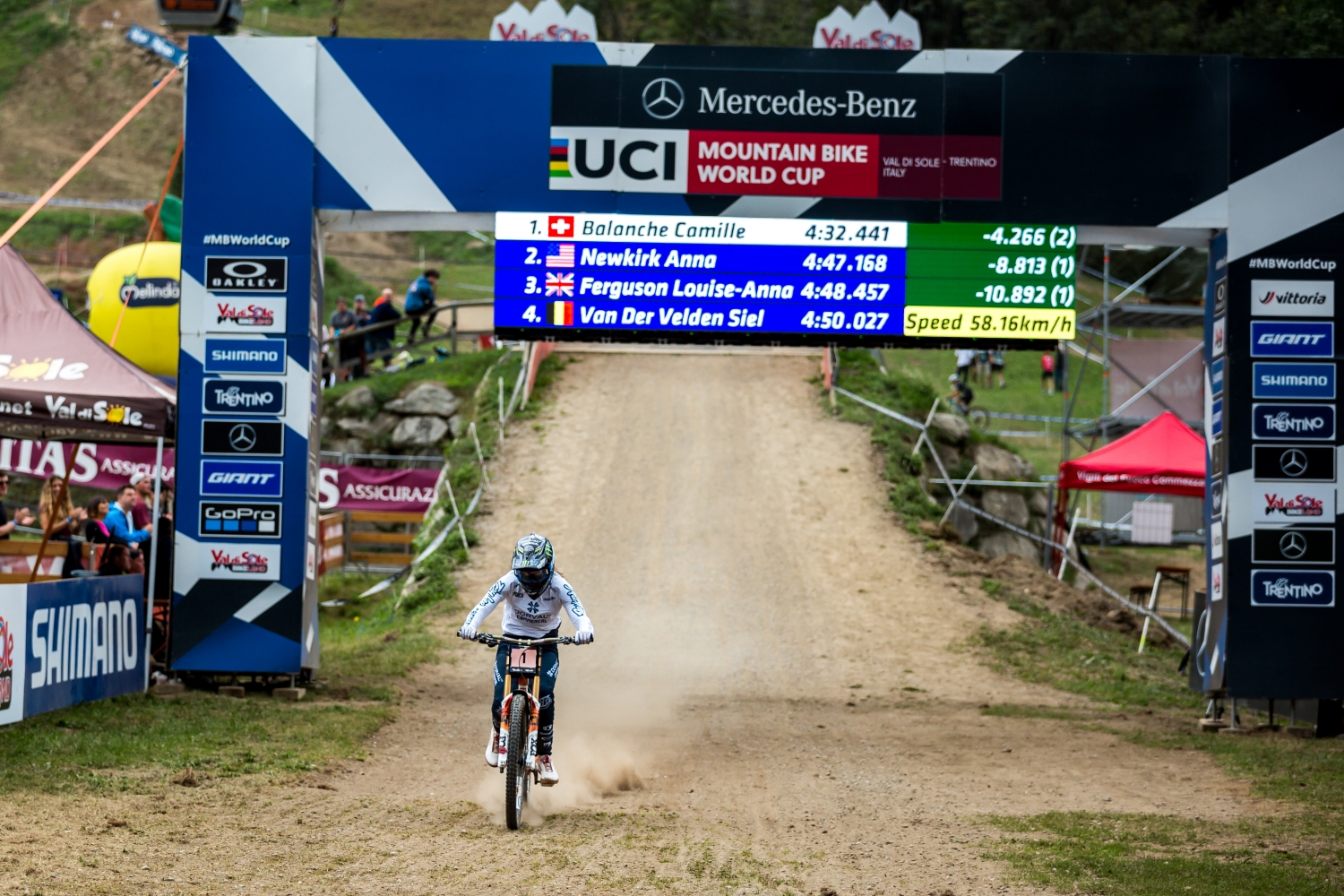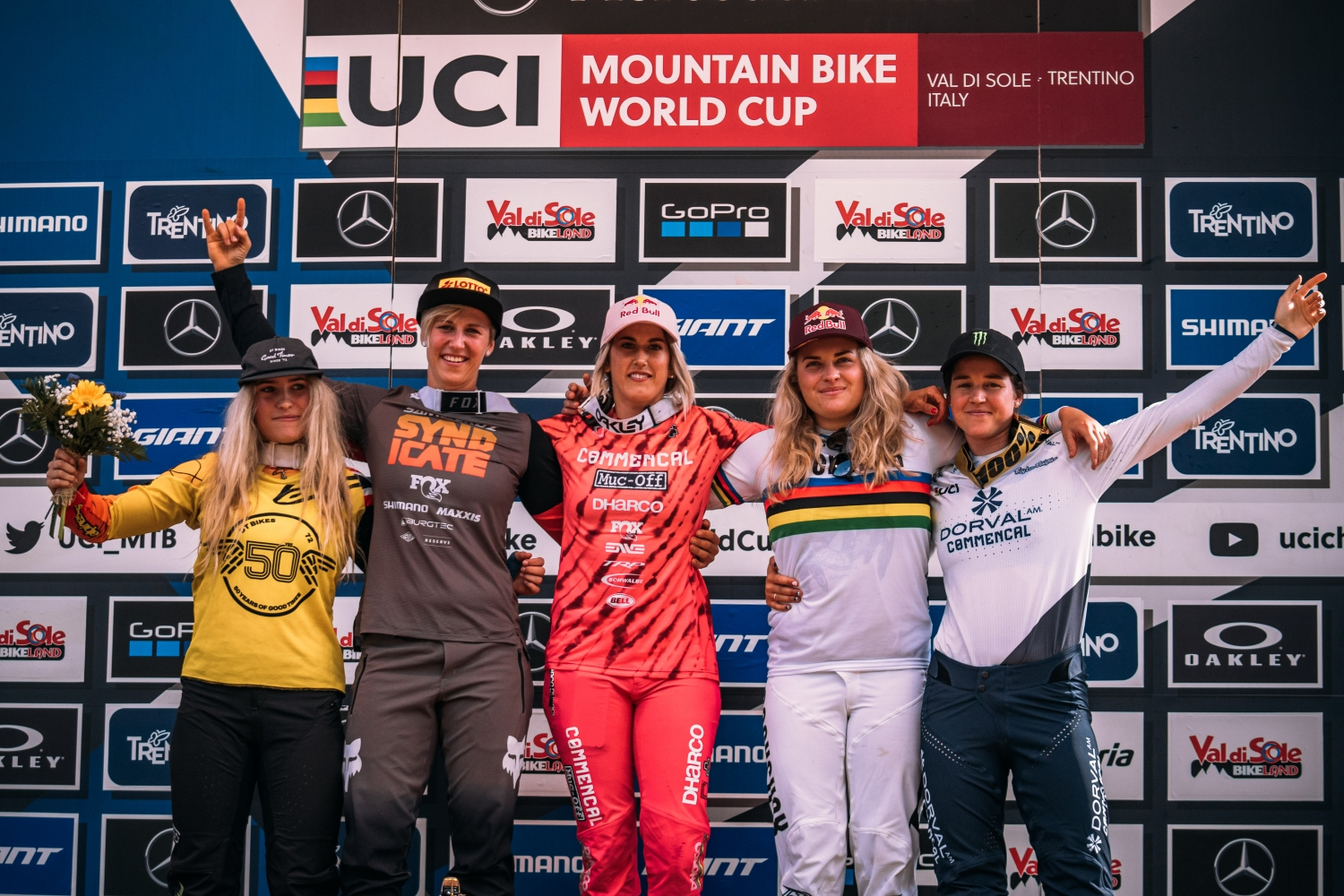 In the Elite Men's competition, there was less suspense but just as much joy! With Finn Iles injured since the World Championships, Amaury Pierron was sure to become World Cup Champion before he raced! What a season for Momo after two years of injuries and recovery. With four World Cup wins to his name this season, he largely dominated the 2022 World Cup series, and has now won the title for the 2nd time in his career. Congratulations to him! So well deserved after months of hard work to return to his best. But even if he was desperate to win the last round in Val Di Sole to end the season in style, he had a big crash during his final run. "I felt good before the start, I wanted to try something. I was fast but lost the front completely on a section of wet rocks. It's part of racing. But to win the overall with 4 wins this season is huge for me!"

Benoit Coulanges, who won silver at the 2021 World Championships in Val Di Sole, finished 6th this time. He took 7th place in overall. With a great first part of the season in particular, picking up an injury in Vallnord made the last three World Cups more difficult, but he was still always a contender for the win. Congratulations to him! He has shown throughout the season that he is one of the fastest in the world, week-in week-out.

Thibaut Daprela finished 11th, and Matteo Iniguez 14th, who took his place on the hot seat for a long time during the race after leaving the start hut early. Pau Menoyo was 44th and Hugo Frixtalon 48th. Thibaut Daprela and Angel Suarez also finished in the top 20 overall, in 11th and 17th.

In Junior Women there was a superb final performance from Lisa Bouladou in 5th! She finished 7th in the overall rankings. Likewise in the Junior Men, Alix Francoz finished his season well, also 5th. Jack Piercy and Hugo Marini finished 15th and 16th.

Congratulations to all our riders for this magnificent season and all these podiums! Special mention to COMMENCAL MUC-OFF for being crowned 2022 Team World Cup Champions!

See you next year!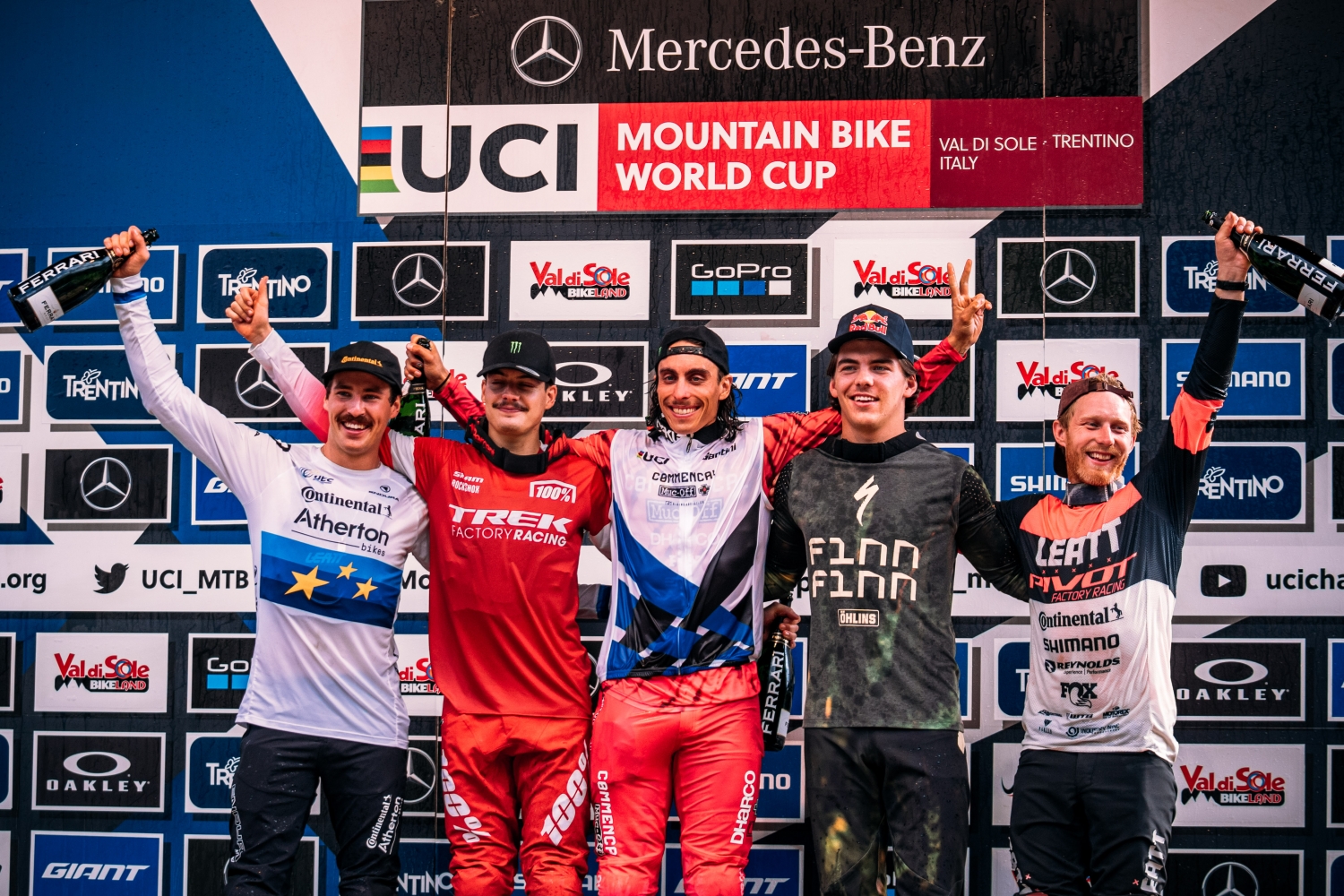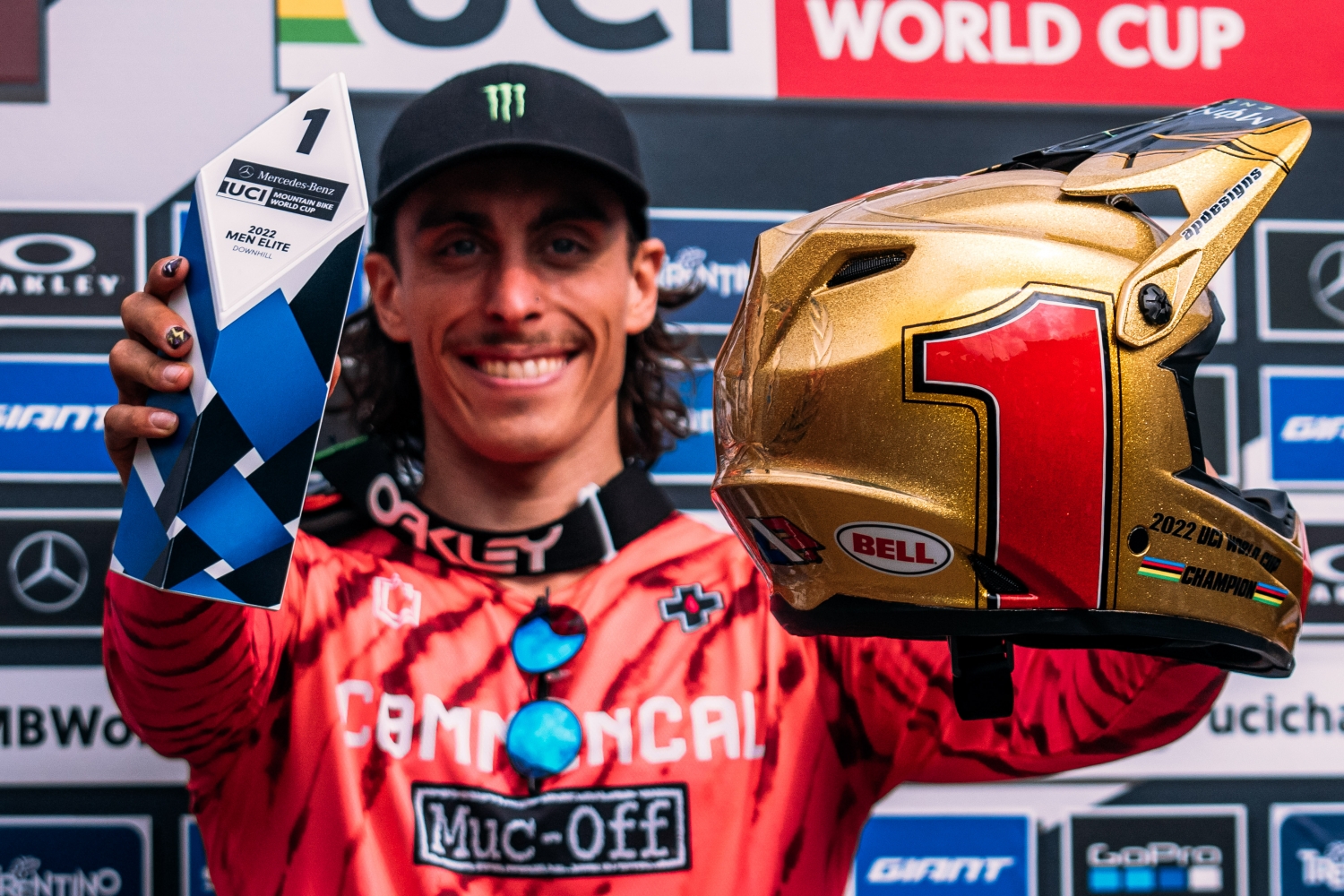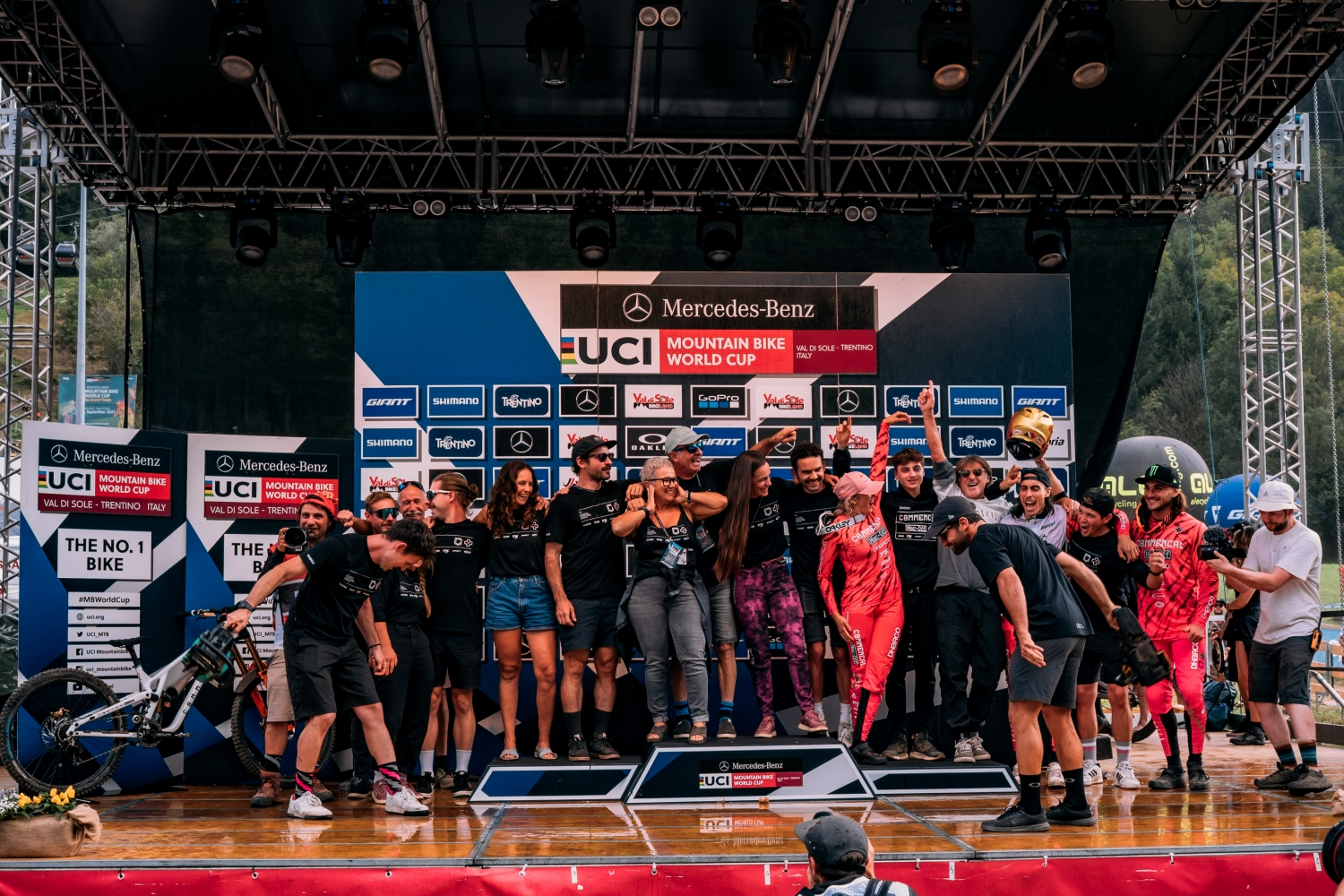 Photos : Keno Derleyn / Jey Crunch