COMMENCAL CANADA turns 3 this week! We'd like to introduce to you our team with some fresh faces, a bit about our history and how we operate.

To celebrate our birthday, we'll be adding a free gift to all orders / purchases this week over $75 (ends Sunday).

" />
COMMENCAL CANADA turns 3!

We're celebrating our 3rd birthday! As of March 2019, it will be 3 years since COMMENCAL Canada HQ landed in Squamish.
Located in the outdoor recreation capital of Canada and nestled amongst the mountains with countless world-class mountain biking trails in our surroundings, we couldn't be more proud to call Squamish home. The community has been super welcoming and epic to say the least, and the level of local talent is phenomenal. Though we can still feel like the new kid on the block, we can't wait to give back to this awesome community who has supported us these last few years. This summer we will be ramping up support locally by getting out teeth sunk into a few more SORCA events plus other events amongst the Sea-to-Sky, and have expanded athlete support. There are also some exciting projects yet to be announced to inspire and strengthen the youth (and future) mountain biking scene. We can't wait to dive into the growing list of events on offer this season and share some rides (and beers of course) with everyone.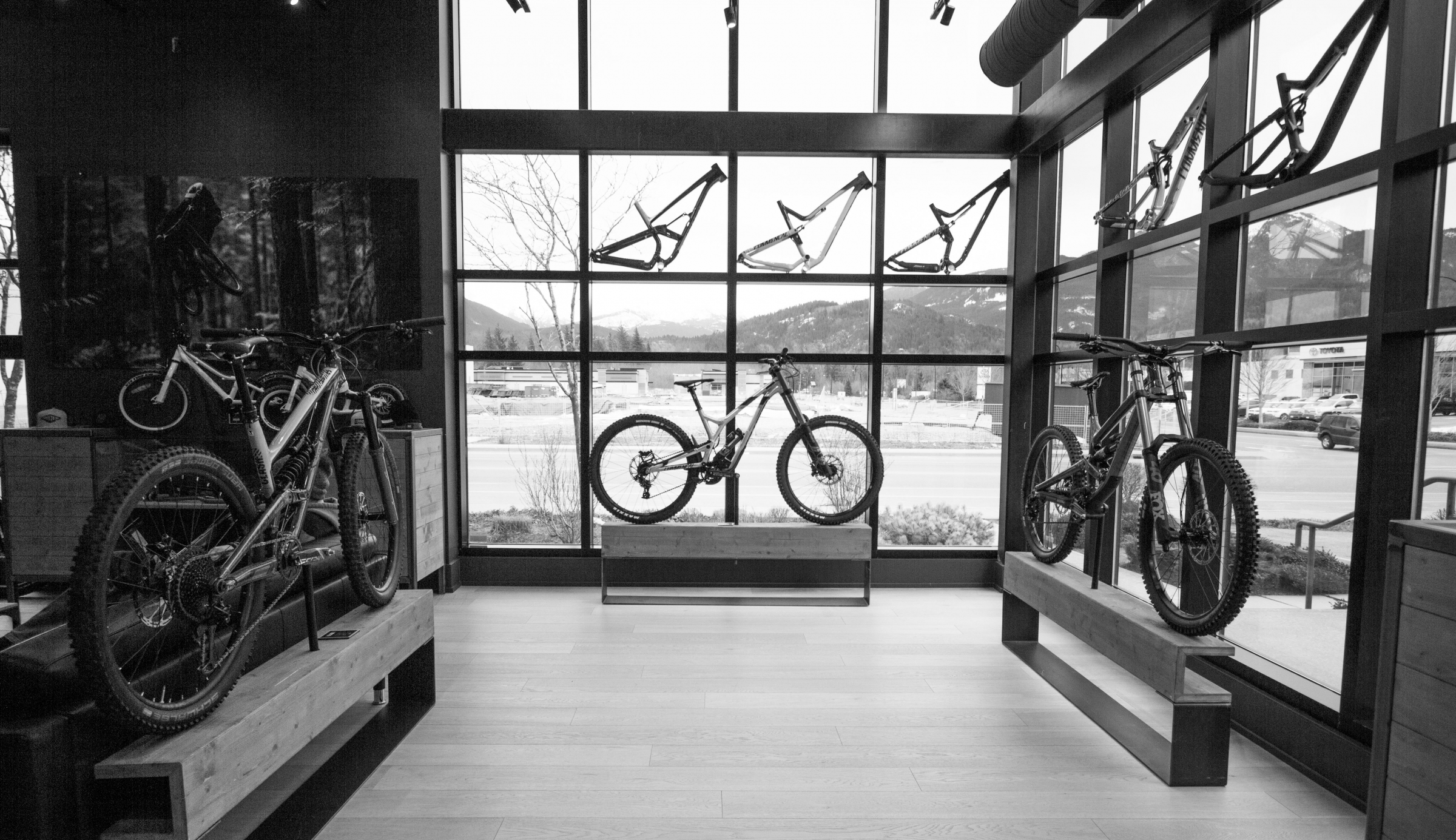 We are an online brand and our Squamish showroom is the HQ of Canadian operations - this means that orders placed from Canada are also shipped out of here (less waiting, more biking!). We've also got most of our current range on display - as pictures can never do it justice - and a demo/rental fleet itching to be ridden on the trails! An in-house customer service department provides a direct and rapid response, dealing with all enquiries concerning new models purchased or those already in circulation. Our Service Center is your go-to for advice, support, and repairs, and has parts on hand for your tune-up, so be sure to visit and get your COMMENCAL dialled.

COMMENCAL's story starts in the year 2000.

Max Commencal has been a huge part in the growth of mountain biking in Europe for many, many years, but COMMENCAL Bicycles officially started in 2000 with its headquarters in Andorra, a little country in the heart of the Pyrenees between France and Spain.
From the Pasta to the META, and athletes like Remi Absalon to the Atherton family, COMMENCAL grew and evolved as going against the norm. Times have changed, but we still are super proud to have (quite possibly) the biggest range of both kids and adult mountain bikes.
In 2013 we made a step towards the direct sales model and we don't regret it. We've become almost the only distributor of our bikes and, as a result, you can enjoy our great prices. We have showrooms and service centers worldwide to ensure attentive and consumer-direct service quality, with direct contact with the brand. No intermediary and instant answers to all questions.

We're still young, and we're still growing, so we'd like to introduce to you our team with some fresh faces.
Yvaral Villier
COMMENCAL CANADA Manager
Oversees the Canadian operations

Borys Barszczewski
Showroom Manager
A polish giant ready to tackle any questions & queries regarding bikes or orders.

Tiziano Mammana
Technical Support Manager
A former World Cup mechanic who doesn't like pineapple on pizza.

Elodie Villier
Customer Service & Support
Handles warranties and orders so you can get back on the bike asap.

Janet Kan
That Marketing Lady
Speaks Australian and keeps things going for athletes, events and promotions.

To celebrate our birthday and as a thank you for the support over the last 3 years,
we'll be adding a free gift to all orders / purchases this week over $75 (ends Sunday).

- The COMMENCAL Canada Team