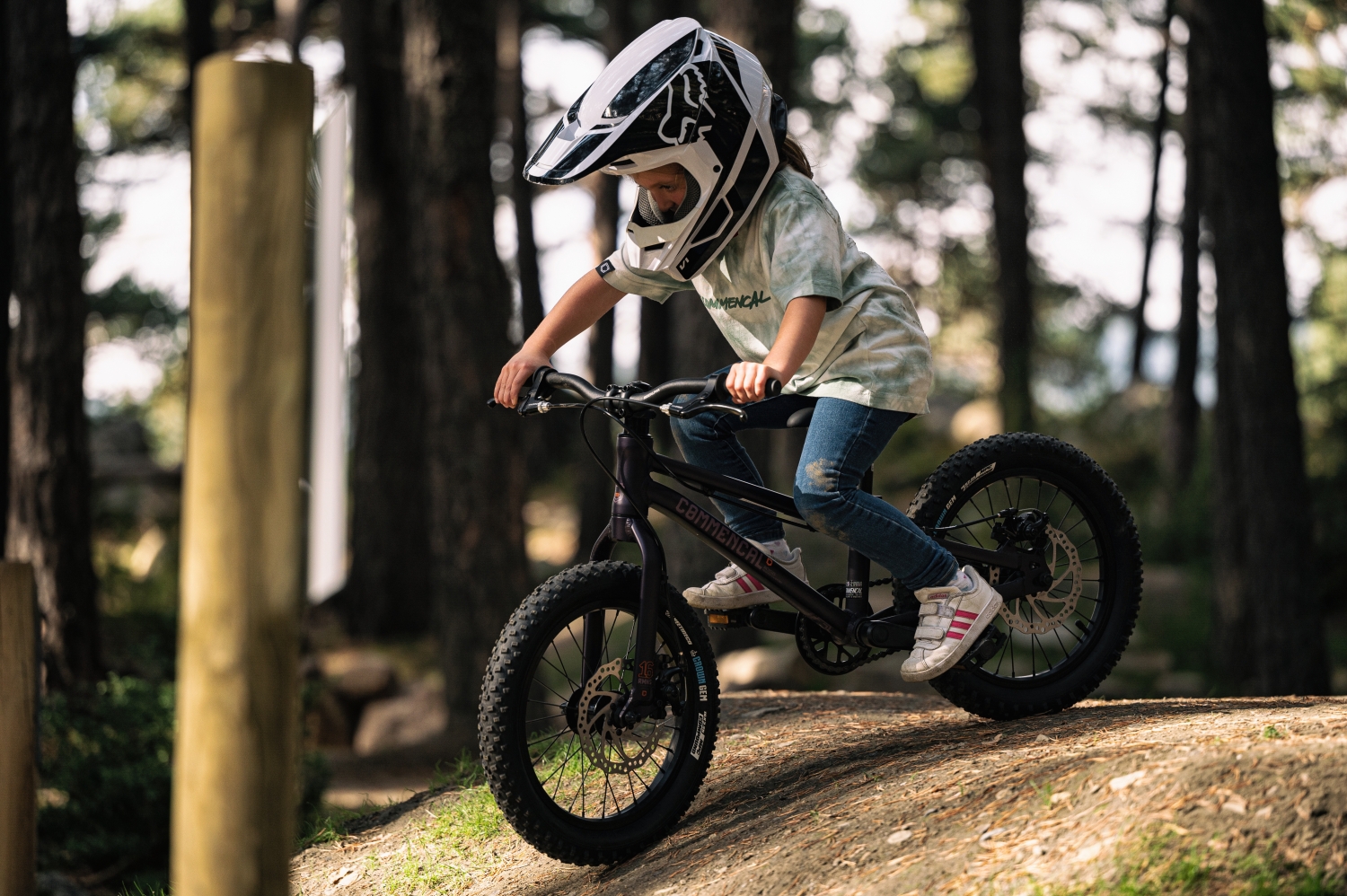 For sure, these bikes should allow for real mountain biking,
so that the child can experience
their first riding feelings in complete safety.
This is why our kids models come with knobbly tyres
and disc brakes, because it's good for them to get
the right sensations from the beginning.

The gain in comfort, grip and safety is undeniable.
At the same time, it might prevent some scratches
on the elbows and knees...