META HT AM slotted into the "All-Mountain" category of this test." />
PINKBIKE Field Test - COMMENCAL META HT AM Ride


In recent weeks, several Pinkbike journalists traveled to Tucson, Arizona, to test a selection of nine hardtails. Our META HT AM slotted into the "All-Mountain" category of this test with 160mm travel and priced at €1,800, the 2021 RIDE model to be exact.

One thing caught the attention of journalists on the META HT AM in particular, and that's its plus tires. Even if Pinkbike journalists think that tires over 2.8 no longer really have a place on full-suspension bikes, it's quite the opposite for a hardtail like the META HT AM. "Trail hardtails are the perfect application for plus, where the extra meat improves climbing traction, descending stability, and technical prowess. But big tires can't make a bad bike good, and luckily the META HT has solid bones."

- Ryan Palmer


META HT AM RIDE 2021 :

Fork : ROCKSHOX 35 Silver R, 160 mm
Brakes : SRAM Level - 2 pistons, 200/180 mm
Transmission : SRAM SX Eagle
Wheels : E13 LG1 EN Base
Tires : MAXXIS Rekon 27,5x2.8 AV /
MAXXIS High Roller II 27,5x2.8 AR


Perfectly in tune with the intended use of these tyres, the frame of the entire META HT AM range also receives rave reviews.

"The frame is a real standout when compared to some of the hardtails in the mix. It's actually really nice, and we don't even have to add the caveat, 'for a 1,500 dollar bike.' The META HT frame will compete with any trail hardtail regardless of price. Most importantly, the geometry is appropriate for what the bike is trying to be, which of course is in the name: All-Mountain."

"Hardtails don't require the same reach or seat tube angle numbers as full-suspension bikes do. It's nice to see COMMENCAL recognize that and make a bike that simply rides well rather than following trends that might compromise the bike's intent just to make it look interesting on paper."

- Ryan Palmer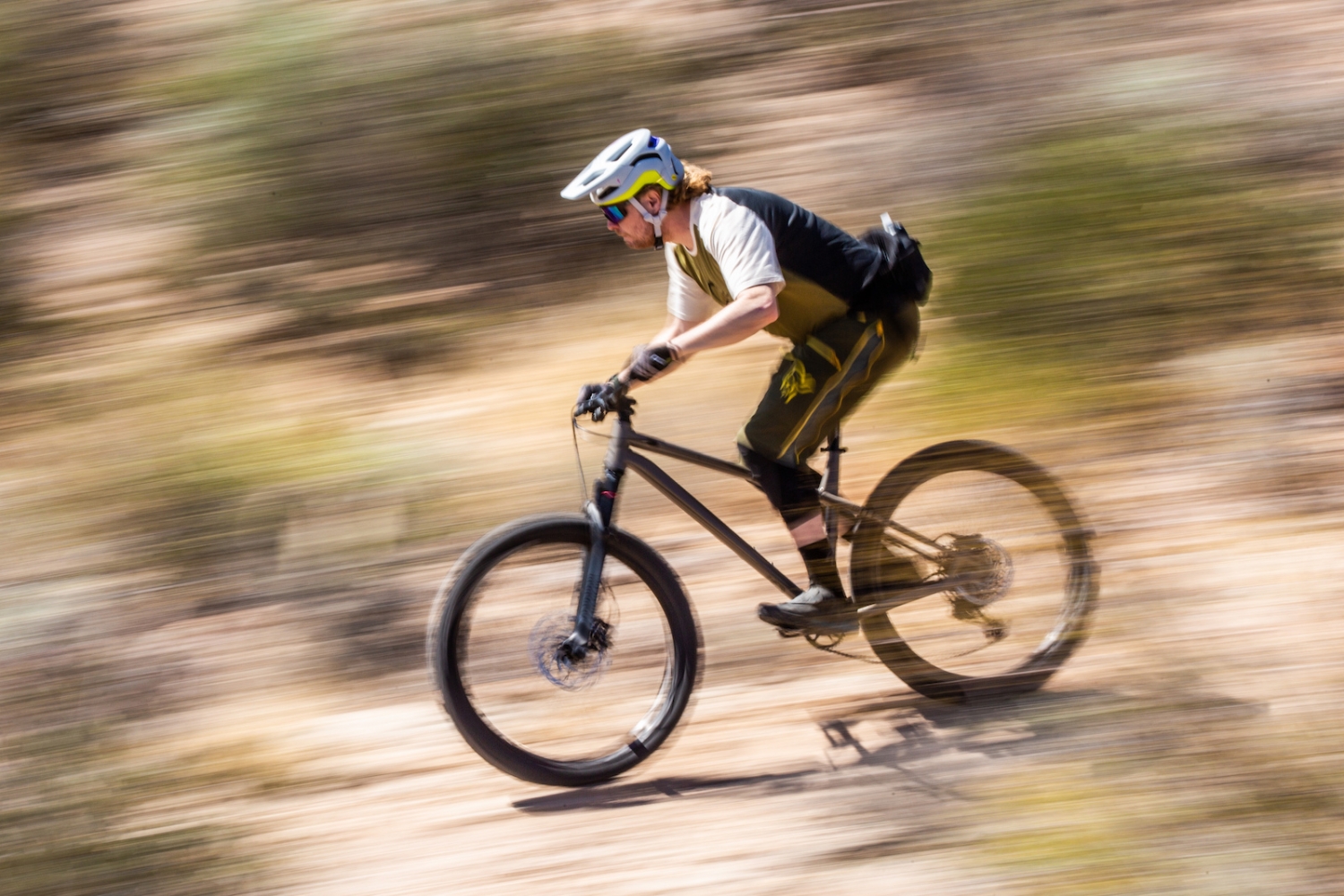 Tested on technically complete trails which were obviously rocky and dry given the location, the META HT AM RIDE surprised the testers with its pedaling qualities and that's with the plus tyres…

"The plus-size tires dominated much of the discussions around this bike's riding characteristics, and climbing was no exception. (…) We were definitely able to clean more technical climbs with less effort on the META HT than on other hardtails in the test."

"Mike Kazimer and I agreed that the bike's not-too-out-there geometry makes it well suited for all types of climbing."

- Ryan Palmer



Alongside these pedaling powers, it was the downhill performance that made an impression.

"It's remarkable how much more smash and plow the META HT has than the Salsa or Marin hardtails in the test."

"Between the longer 160mm fork, slacker head angle, and big 2.8-inch tires, the META can definitely haul some ass. We found it to be right at home on the loose, techy, often kitty litter-covered trails in Tucson."

The conclusion of journalist Ryan Palmer says a lot about the qualities of this META HT AM RIDE, "I wound up hooting and hollering more on the META HT than I did on any of the other bikes I rode in Tucson."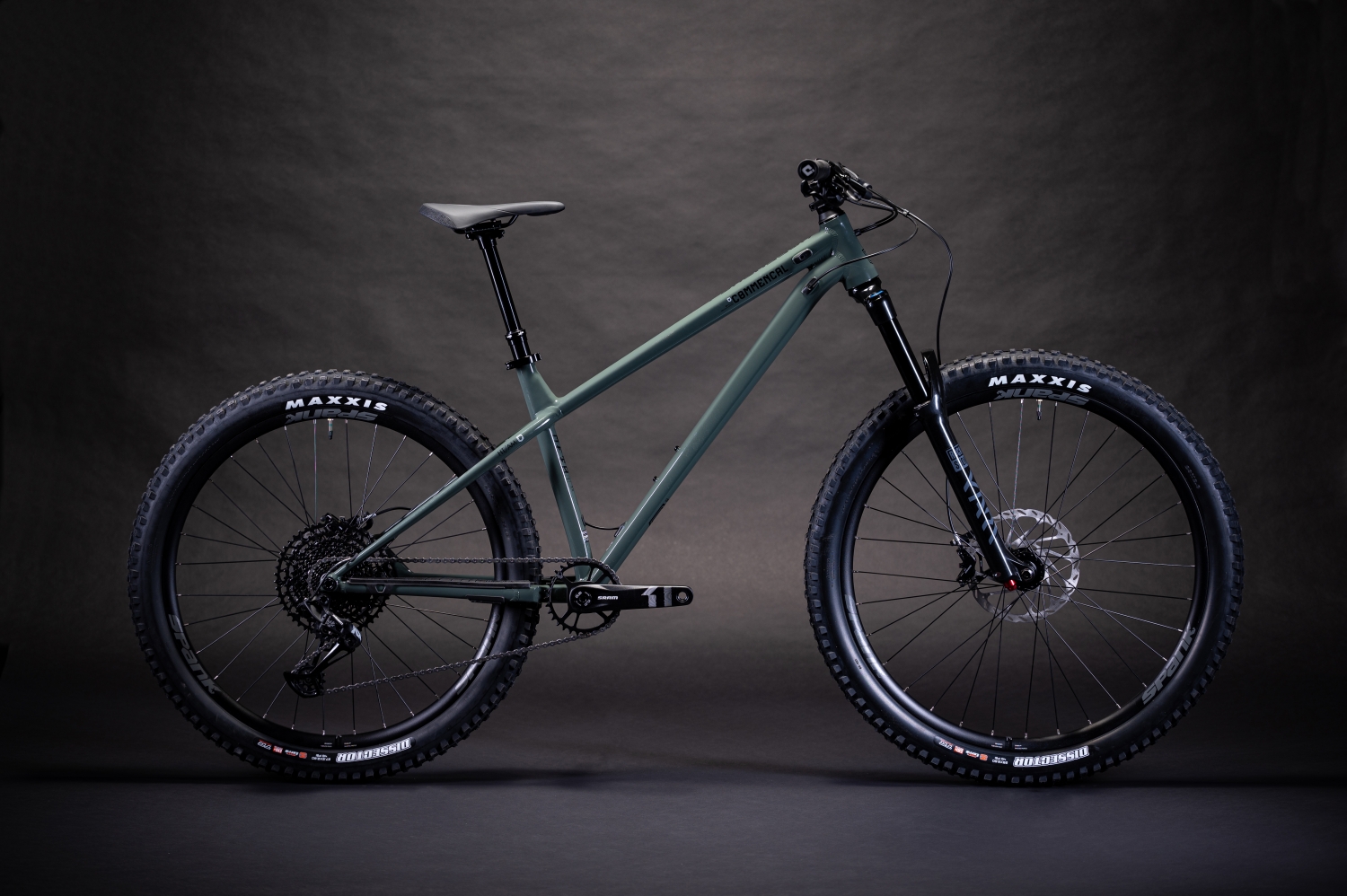 COMMENCAL META HT AM ESSENTIAL 2022



For the new 2022 META HT AM range, we're keeping the same formula that made the platform so successful, whilst also working on the details that make the difference.

- This bike is now fitted with 'mullet' 29/27 wheels for S/M sizes and 29-inches for L/XL sizes.
- The tires change to 2.6 width: pedaling performance is improved whilst maintaining a comfortable, wide tire with excellent grip.


Photos : Tom Richards