frame of his FCB the starting point of a real 'Gravel' model." />
The 2021 FCB Gravel Version
We created the FCB because we wanted to indulge ourselves with a dynamic, lively and precise bike, which makes the most of the energy of each pedal stroke. A bike originally designed to get about to work in an urban environment during the week and for off-road outings at the weekend.

From 2021, the FCB has also been available in a VIP frame kit version with original fork, headset, seat clamp and seat post.

Designer in the COMMENCAL design office since 2014, Thomas Moret got into the game and made the frame of his FCB the starting point of a real 'Gravel' model.


Thomas is an ultra-versatile rider who is capable of riding all types of dirt on any type of bike, and in all conditions. Originally from the North of France, mountain biking was the starting point of his passion for this sport. "At home, routes are flat and it's easy to go on long rides. I quickly got a taste for intense effort, the spirit of competition and performance. That's why I've taken part in many XC races, road and stage races, time trials and subsequently CX races. I have always been drawn to a challenge." His professional experiences riding more mountainous regions then led him to focus on enduro mountain biking. Again, long distances are a common theme and he's involved in the TransV and enduro races of all different kinds.

In 2014, Thomas moved to HQ and joined the COMMENCAL design office as a Designer. So, it's in Andorra that he continues to discover more and is passionate about gravity-oriented riding in the bike park, DH and enduro... But his interest in discovering new trails hasn't wavered, despite the height differences presented by the Andorran Pyrenees."I have always seen the bike as a means of getting away quickly, of discovering landscapes and corners of the world that you would never see otherwise."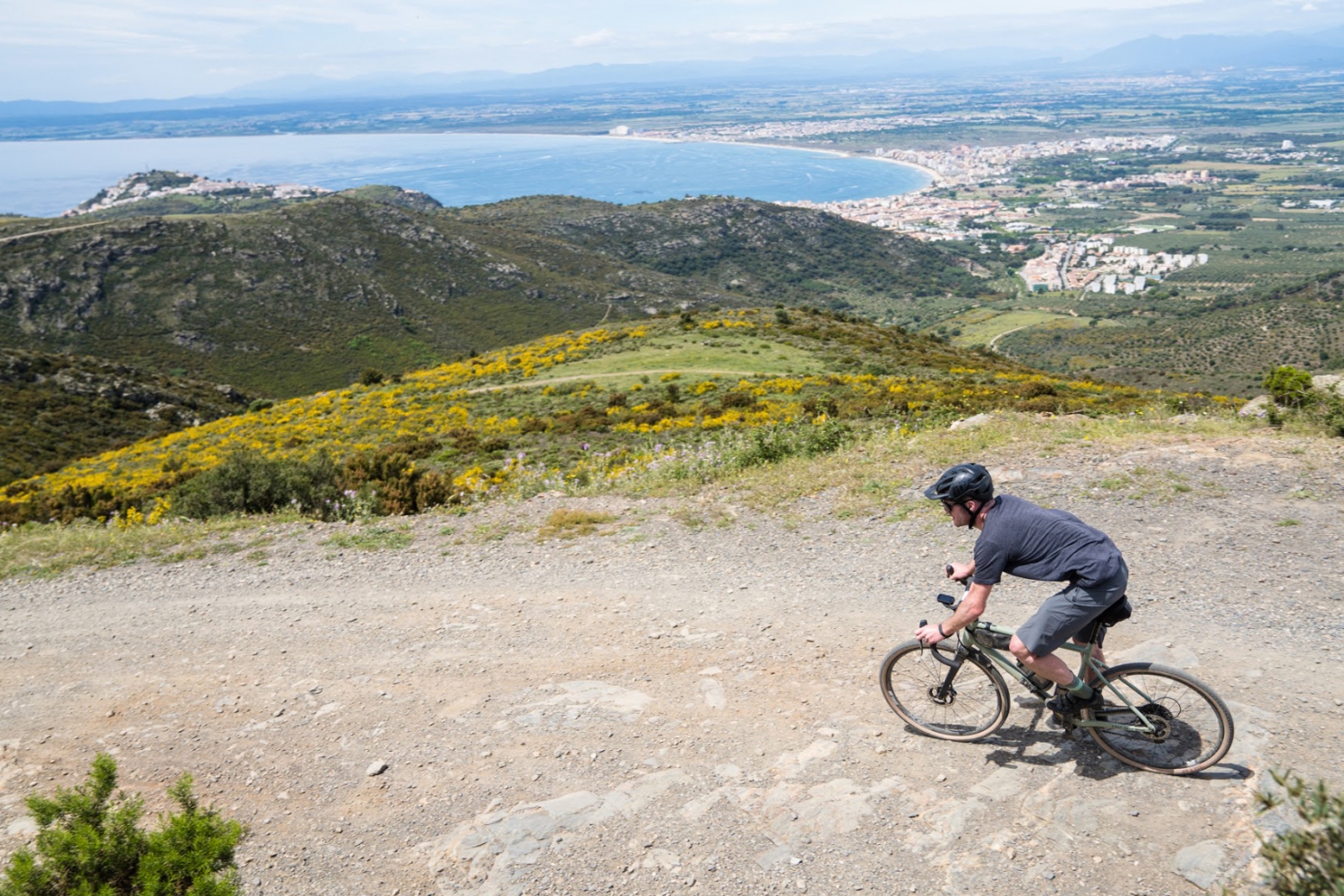 By setting up his own gravel version of the FCB a few months ago, the possibilities became almost endless. He says, "Equipped in this way, the FCB gives me a limitless playground! It's a bike that was already dynamic and playful in an urban environment. Built in 'off-road mode', it combines the different practices that I already know, and with it I have the speed of a road bike, the versatility of large tyres and good geometry. I can easily think outside the box, discover new places, enjoy the whole of a region…".

In addition to time spent in the saddle pedalling, there is another point that Thomas loves to do before each of his rides, "I spend more and more time preparing for my trips, plotting my routes in search of new trails… And I love it! This is something that has become important. I always look for roads or paths with less or no traffic, it allows me to cover great distances and constantly feel more secure."

Ultimately, a move towards bike packing? "Why not, it's an adventure waiting to be discovered! But I don't necessarily think of leaving with all these heavy, bulky panniers that get in the way of the experience on the bike. I think everyone should have their own view of things though, for me above all it's the joy of travelling by bike combined with speed that comes first. In my opinion, the experience is an integral part of a ride. There must be a real notion of pleasure in riding."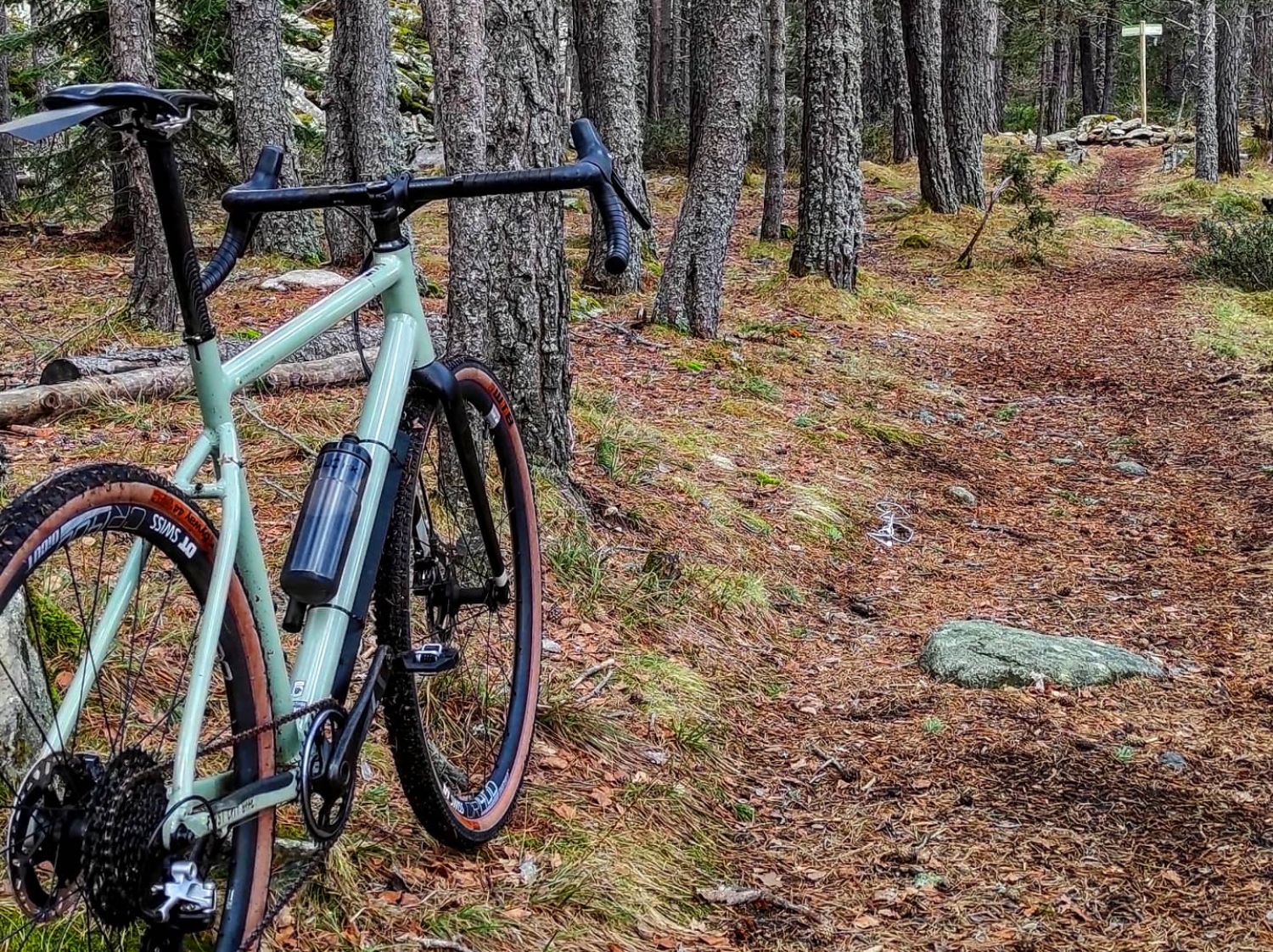 A Question of Bikes and Components


Thomas' discovery of this bike and of this practice also comes at a time when components and parts are evolving. "Today, bikes and their components are adapted to what we want to practice if we take the time to choose the right parts, such as the cockpit and tyres, for example. Finally, I started with the VIP FCB frame to make a personal build, in my own way. But it's true that I could also have started from the full FCB which already has excellent characteristics. The basics are there, the rest is just a matter of practice and preference," he says.



So, starting with the FCB, Thomas unveils his ideal build for a typical Gravel ride. "The FCB frame is an excellent starting point for setting up a gravel bike. Even if it was initially designed for urban environments, the geometry and its characteristics make it super playful and fun to steer off-road. We are only talking about the frame here; the fork is regularly changed for tests. The stock fork is perfect for what I do. I still allow myself to test different materials, different offsets, sometimes rigid forks, some full suspension with 40mm of travel, depending on the routes taken. The transmission is made up of SRAM Force and Rival groupsets in 1x11 speed. The cassette is 10-42 teeth, and I choose the chainring size before each outing (40, 44 or 48 teeth). The brakes are also from the SRAM Rival groupset, but with 160mm Shimano discs. For me, these discs provide a smoother feel and more bite. I would almost hesitate to switch to 180mm discs to limit the heat here in the mountains." On the cockpit side, Thomas chooses a 70mm stem. "This corresponds to a geometry that allows good pedalling position and enables the rider to have fun because the handlebars are wider (PNW, 520mm). For me, this offers more stability and a feeling closer to what you get on a mountain bike. And that means you can have more force on the front axle and therefore better control downhill! I also ride with two handlebar grips, one on top of the other for more comfort."


Regarding the seat, the seat post and saddle are regularly changed for personal testing. Thomas opts for DT Swiss CR1400 wheels which are, "Halfway between gravel and road". "They are light, lively, efficient when pedalling and their versatility allows large tyres (road or gravel) to be fitted. I usually ride with WTB Venture 32mm tyres for rolling races. When it's rockier I switch to 44mm by combining a WTB Byway on the back and Ridler on the front for more grip." To finish off with the gear, Thomas usually sets out with two Fidlock bottles, Crankbrother Candy pedals and versatile XC shoes. For spare parts, he chooses to remain minimalistic, "I use a bag under the saddle to keep repair tools and another under and/or on the top tube for if I need to take more food and a few spare items depending on the length of my rides."

He already took part in The Traka200 race in Spain in May 2021 and Thomas hopes to be able to take part in other gravel competitions in France and the Spanish Pyrenees in the coming months. Races such as the Pyénées Gravel Festival. Stay tuned!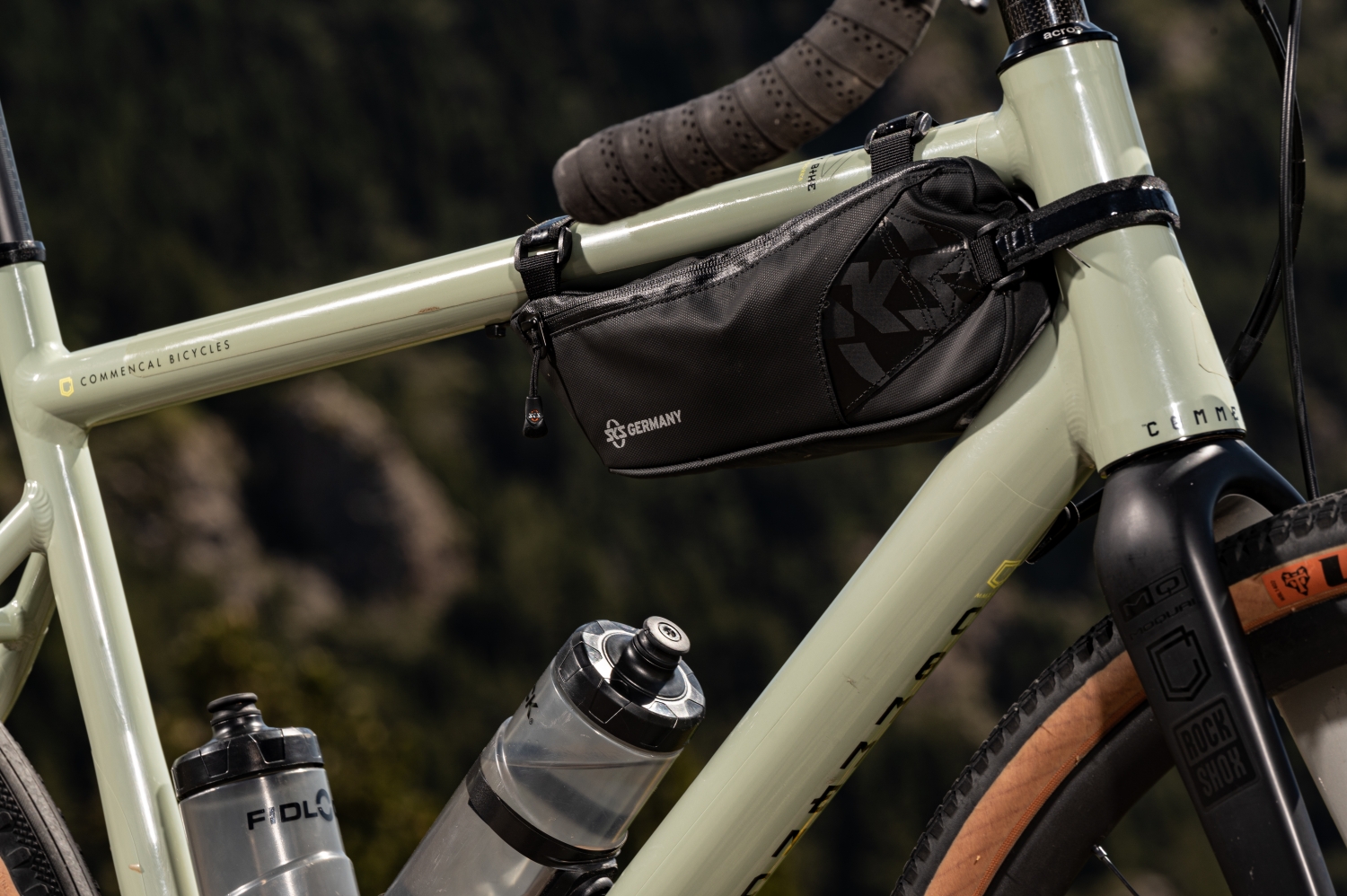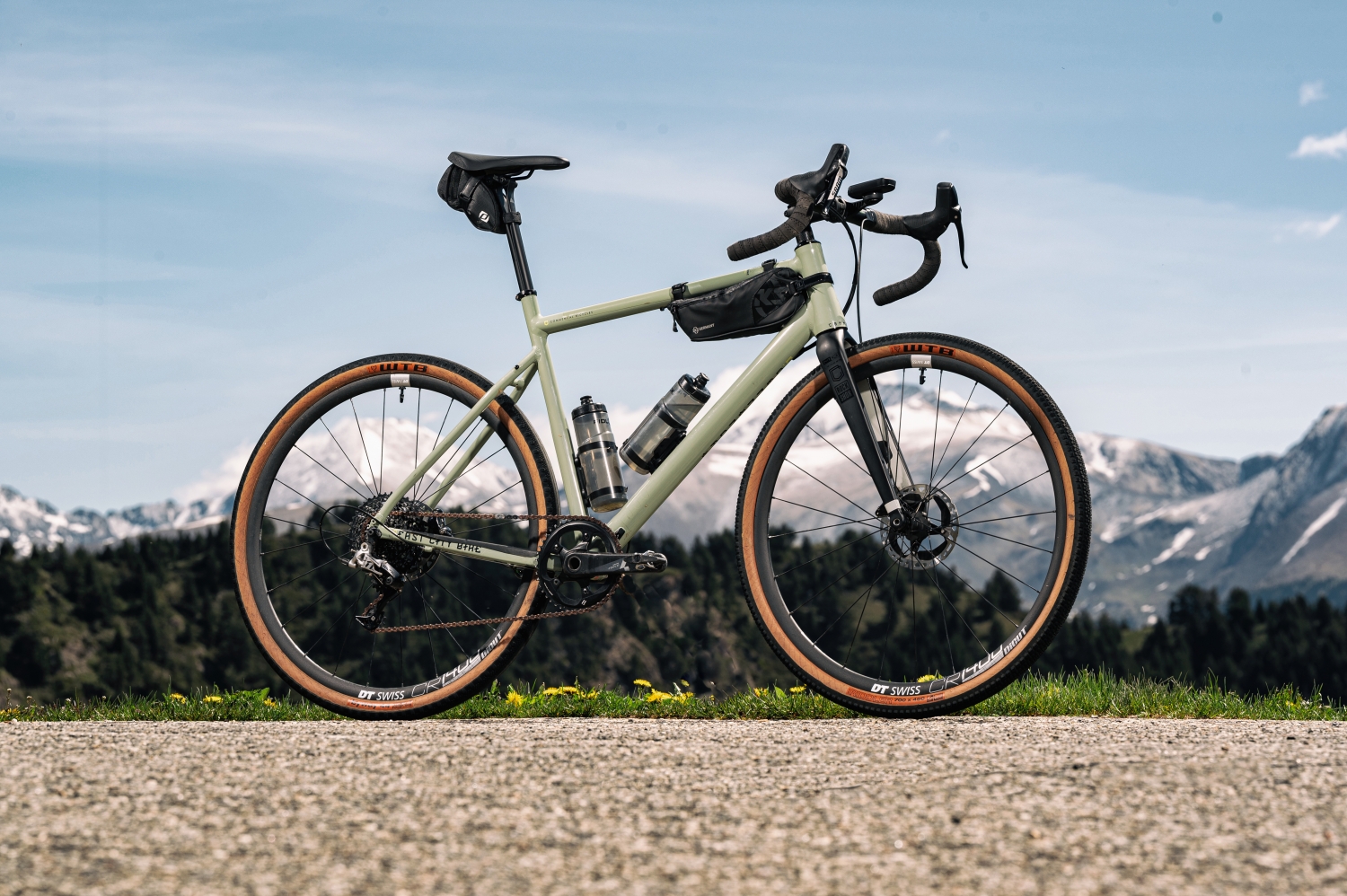 Photos : Nico Brizin / Thomas Moret / The Traka200