World Cup #2 - Fort William - Another Win for Amaury Pierron & Women's Podiums
2018, 2019 and… 2022! It was a third consecutive win for Amaury Pierron in Fort William after the two rounds cancelled in 2020 and 2021. A second victory in as many World Cup rounds this season too, Amaury is back! For the second World Cup outing of the SUPREME DH V5, Amaury once again demonstrated all his power. It was a faultless and fully controlled run, in ultra difficult conditions with a mix of rain, wind and an ever-deteriorating and very slippery track. This victory also strengthens his position as leader in the overall series.

"I am so happy! It was a very difficult week! I had a lot of trouble finding the rhythm and the speed in practice and qualifying, and I gave everything I had left in this final. The track was very deteriorated, you really had to fight on the bike to achieve something today. Incredible!"

The 2023 DH World Championships are to be held in Fort William… Is that a good omen for Amaury? Could he do it on this track which he has certainly stamped his mark on?

This elite men's final could also have given us a 100% French COMMENCAL top 3! Thibaut Daprela returned to his best when he came down a little earlier due to his qualifying position. He also had a perfect, quick and smooth run and finished very close to Amaury! The two teammates are constantly pushing each other in the right direction! Just behind was Benoit Coulanges who was only a few tenths off 3rd place. Like in Lourdes, he finished in a magnificent 4th place and can always be relied on to be fighting for the top spot. His consistency in the first two races (4th already in Lourdes) means he is tied in 2nd place in the overall.

It was also a great performance for Angel Suarez who joined the top 10 and for Baptiste Pierron in 11th! Greg Williamson came back well and took 14th place at home in Scotland.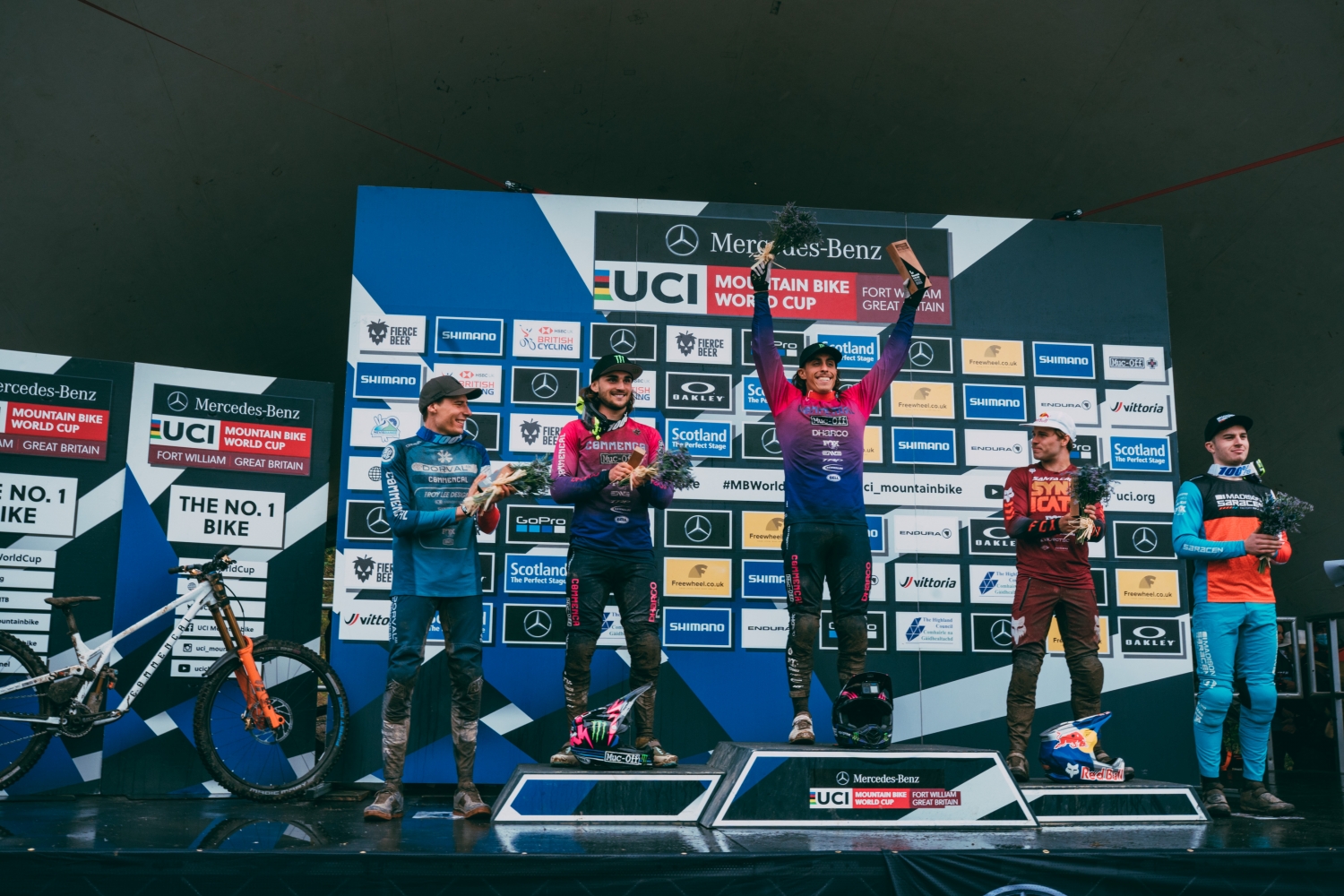 In the women's elite category, Camille Balanche was close to achieving a double as well! Thanks to her magnificent second place, she retains the leader's jersey in the overall standings. Just behind her, Myriam Nicole showed she's getting back up to speed after a difficult month of recuperation after a concussion in Lourdes. She found her flow and took a nice 3rd place.

"I had a difficult month, I was apprehensive about getting back on the bike. I am very happy with this race, I'm taking this 3rd place with open arms!"

It was a first top 10 for Mille Johnset (9th) as part of the COMMENCAL 100% Team! Just behind Monika Hrastnik in 11th.
Among the junior women, the COMMENCAL USA rider Riley Miller ranks 11th. As for the junior men, it was a fine race by endurist Jack Piercy (COMMENCAL Les Orres) who took 8th place. Hugo Marini came14th, Loic Martin 20th.

Congratulations to all! See you in three weeks for the 3rd round of the DH World Cup in Leogang.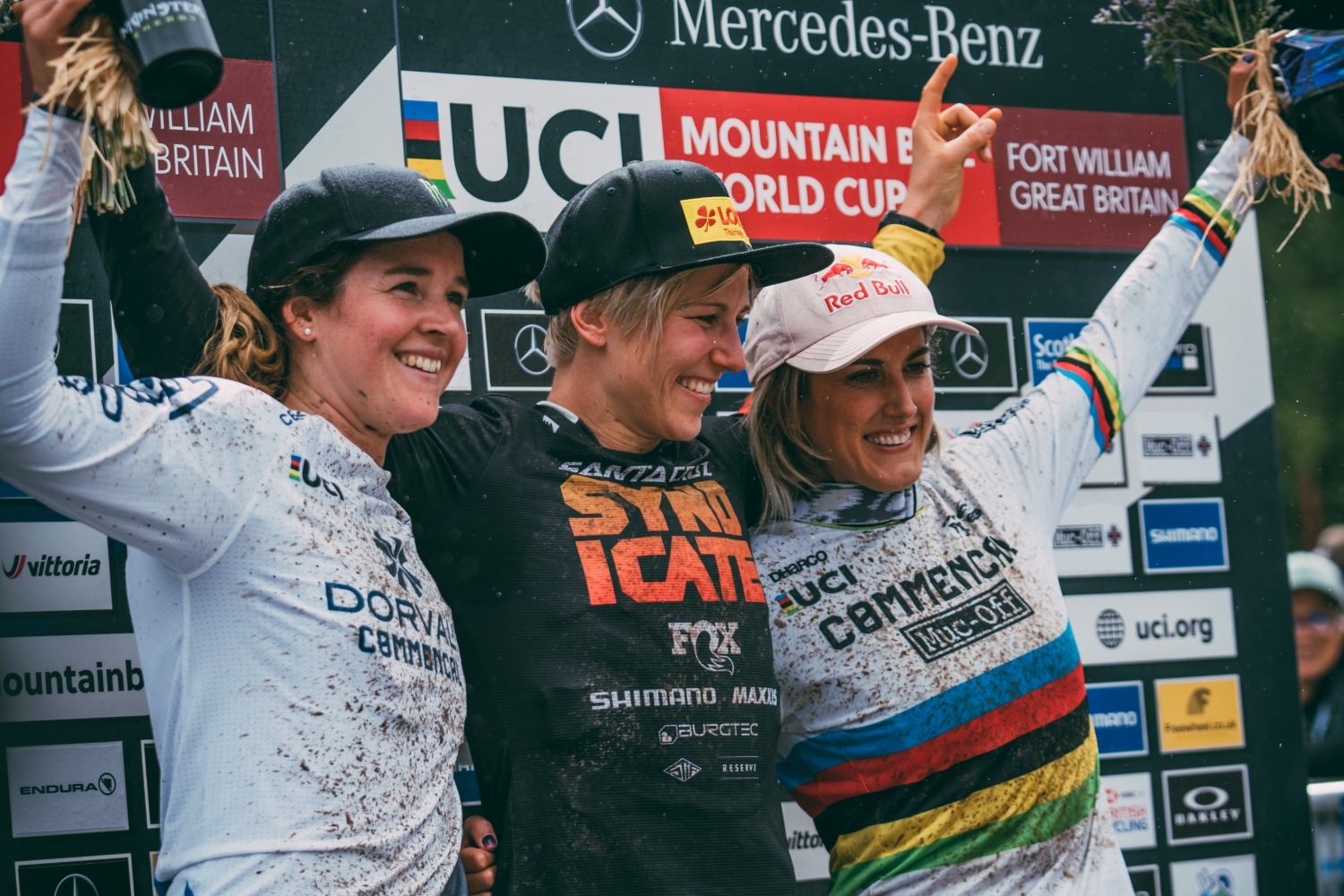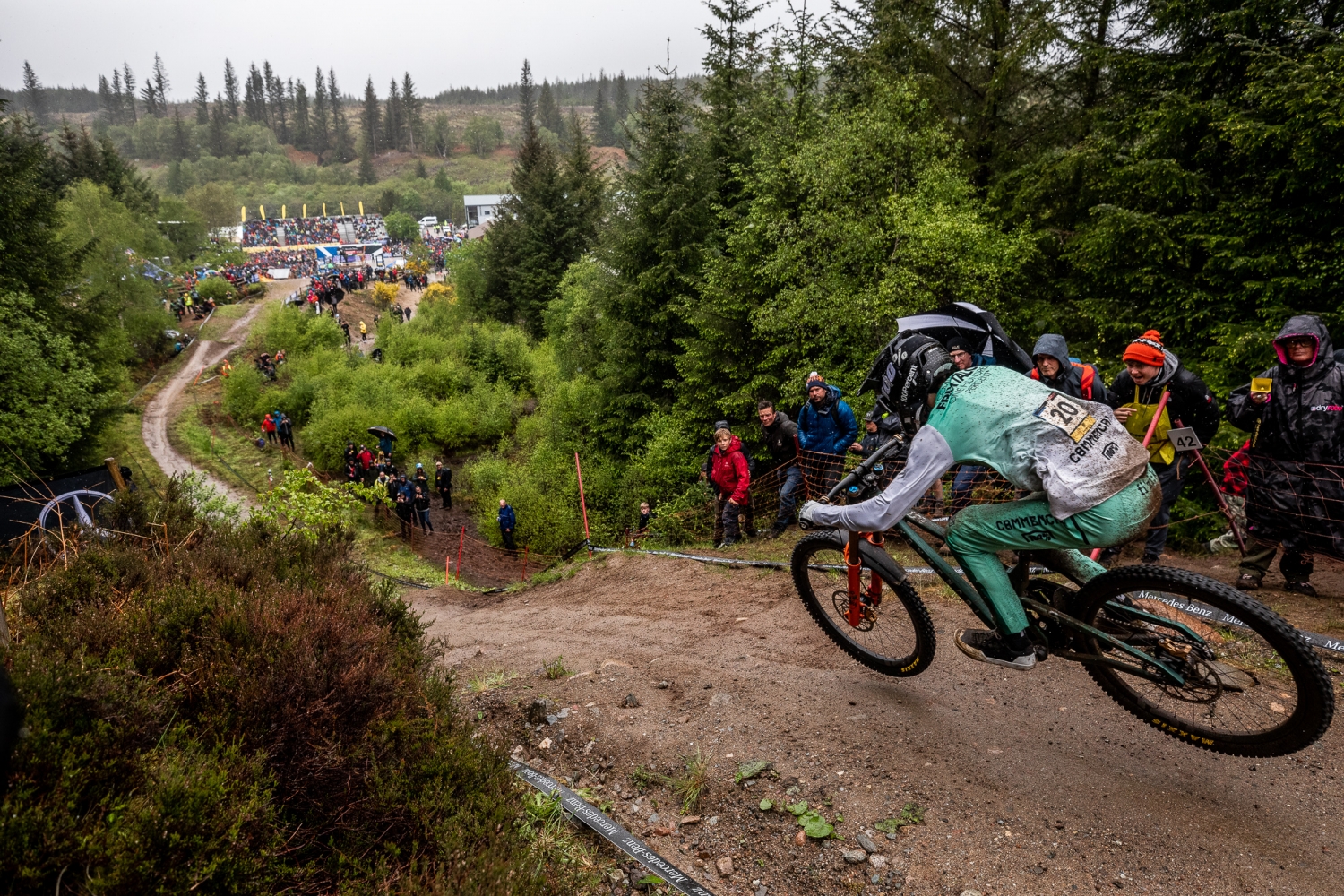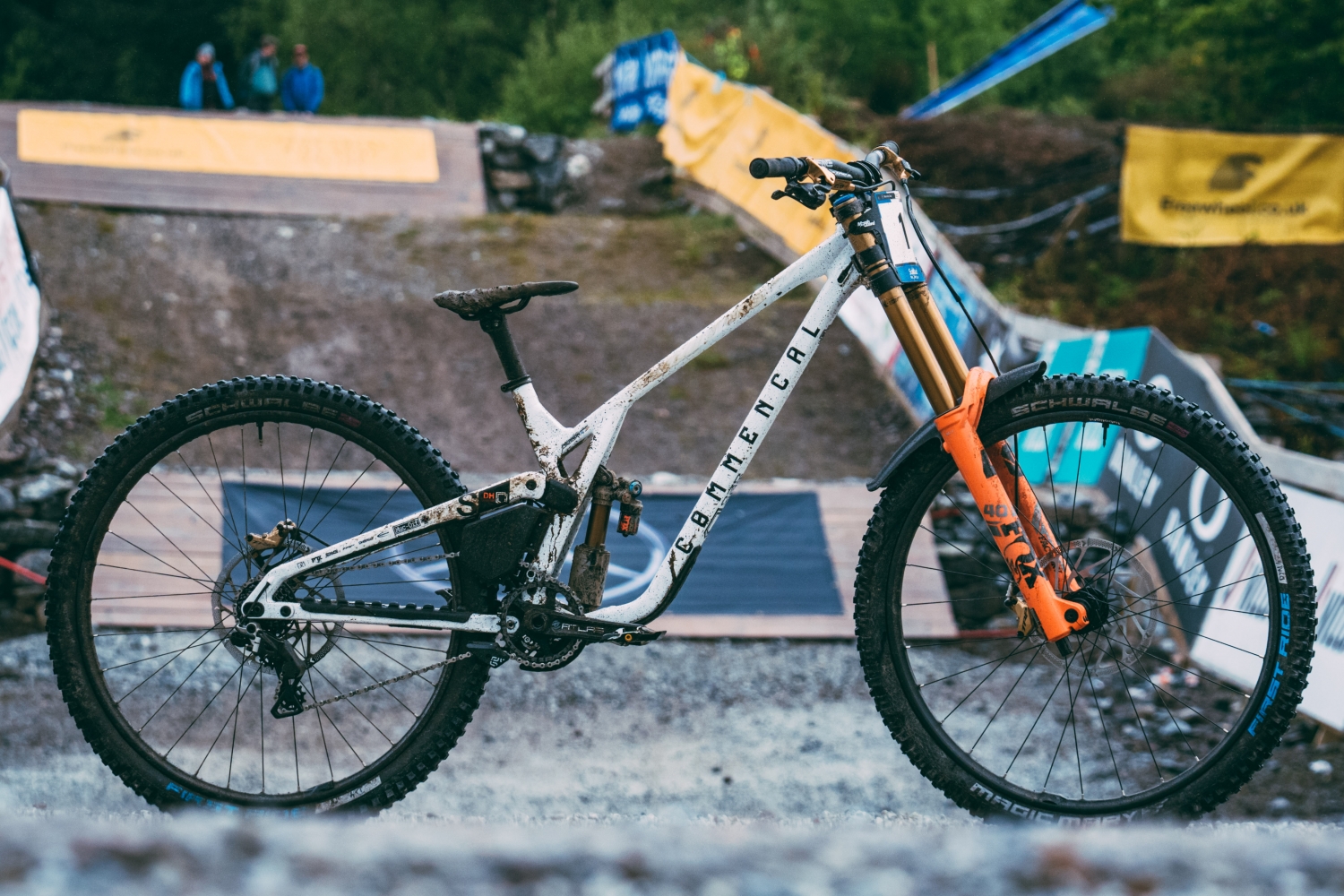 Photos : Keno Derleyn / Ross Bell