PYRENEAN TEXTURES - Kilian Bron


Article disponible en français ici.

Having shot many video projects in the Alps in recent years and after his last edit "Switzerland Paradise", Kilian Bron wanted to quite literally expand his horizons. Since joining COMMENCAL, he has spent weeks discovering the most beautiful and remote, but also the most technical trails across the Pyrenees; in France, Spain and of course in Andorra, a stone's throw from our HQ office.

With our META POWER, this new project was based around the array of textures that can be found in the Pyrenees. An environment with a prevalence of minerals and without much vegetation in places, the search was on to find more colourful landscapes than ever before. From the red of Castillo de Acher to the yellow of the Sierra de Guara, passing by the dazzling darkness of Andorran peaks and not to mention the bright white of desiccated Spanish lakes, Kilian and his team take us through it all in this new one of a kind video!

Watch "Pyrenean Textures" in video format, marvel at the beautiful photos and see the latest printed version by Kilian, "Pyrenean Textures". In this book, he offers previously unpublished topographic maps as well as GPX files related to three spots he rode during the trip. Below, he gives a brief overview of everything without revealing all the little secrets that will be detailed in the book...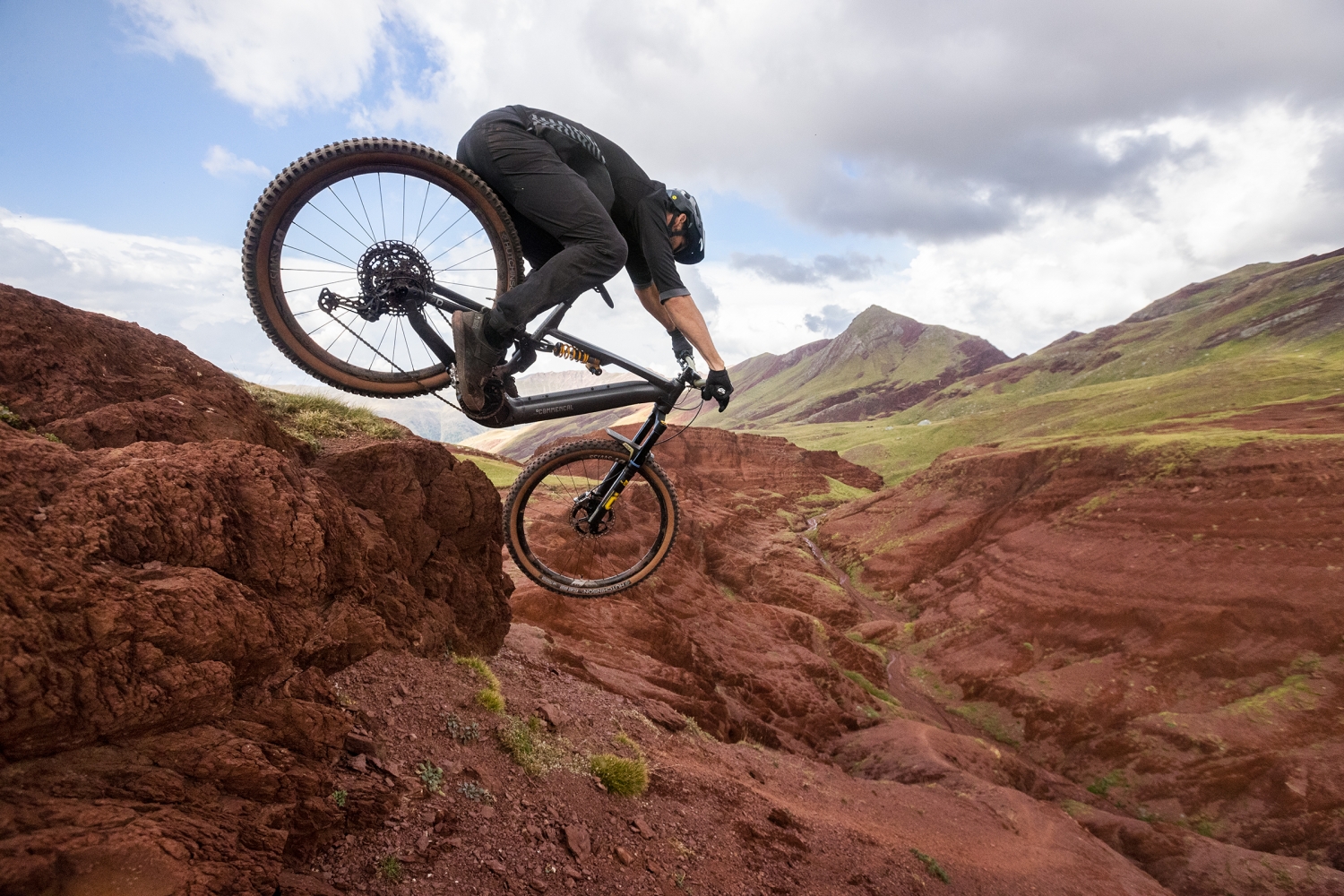 Find out more about the maps here.

"This spot differs from others because of its variety and this feeling of freedom in a remote region of the Spanish Pyrenees, very close to the French border. An incredible loop starting from the valley floor which is just as impressive. Before starting this tour, you should check out this place on a summer evening with friends, followed by settling into camp for the night.

(…) On nearby peaks there was an air of the Dolomites as we progressed through beautiful meadows. Further on, the first boulders started to impose like zigzags, and we finally saw the MISSION of the day. To ride this red earth col; from a distance we were already drawing the multiple freeride line possibilities on offer! The remaining descent is long and technical. Real mountain biking, alternating between fast and smooth, and the most twisty and rough types of trails."





Find out more about the maps here.

"It's difficult to reduce the famous Sierre de Guara into a single trip. On the other hand, I'm sure this will save a lot of hassle if you limit your experience here to this particular trail. In my opinion this is the most complete, on all levels, without getting you into endless trouble. (…) This loop is a combination of varied landscapes and riding. Gradually, it takes you right to the heart of the area, quickly leaving 4x4 tracks for smaller rockier single track. These trails continue along protruding ridges, which do not leave much room for error. You're not dicing with death on these trails, but a fall would hurt. It is rough and tricky terrain which requires particular attention and commitment to ride with flow.

(…) The key sector is at the bottom of the valley, crossing the gulley here and there. You head along the cliff at first before sliding directly down into the wall. Shaped by erosion, you follow the ledge. More an exposed balcony trail let's say, where mistakes are no longer allowed... (…) The end of the route is approaching but more surprises are added to an already complete tour. Slipping into the dry riverbed, or not, also depending on the season… The last challenges may turn out to be more, or less difficult. A typical regional single track, mixing tight hairpins and endless scree. Open your eyes and look up! 😉"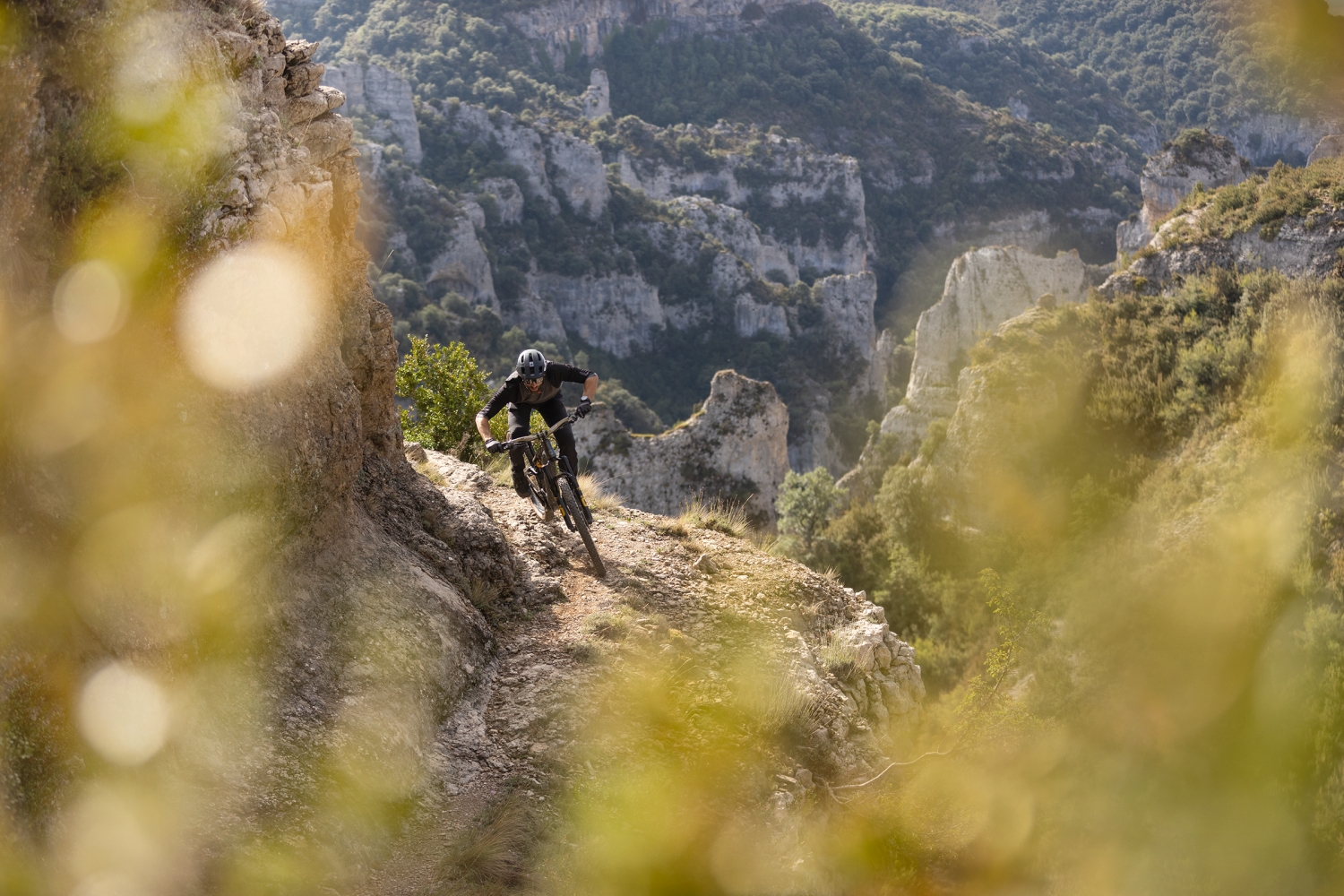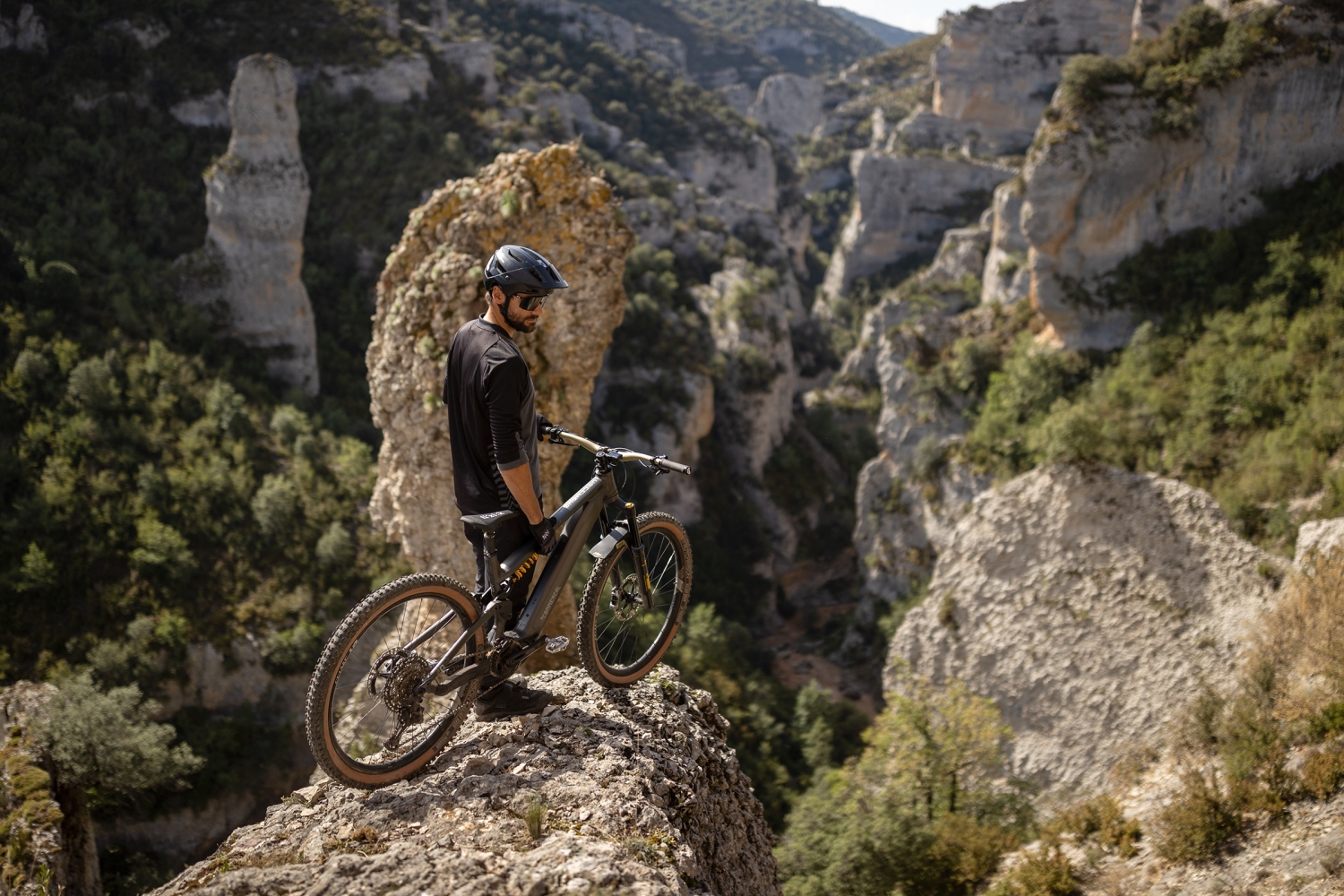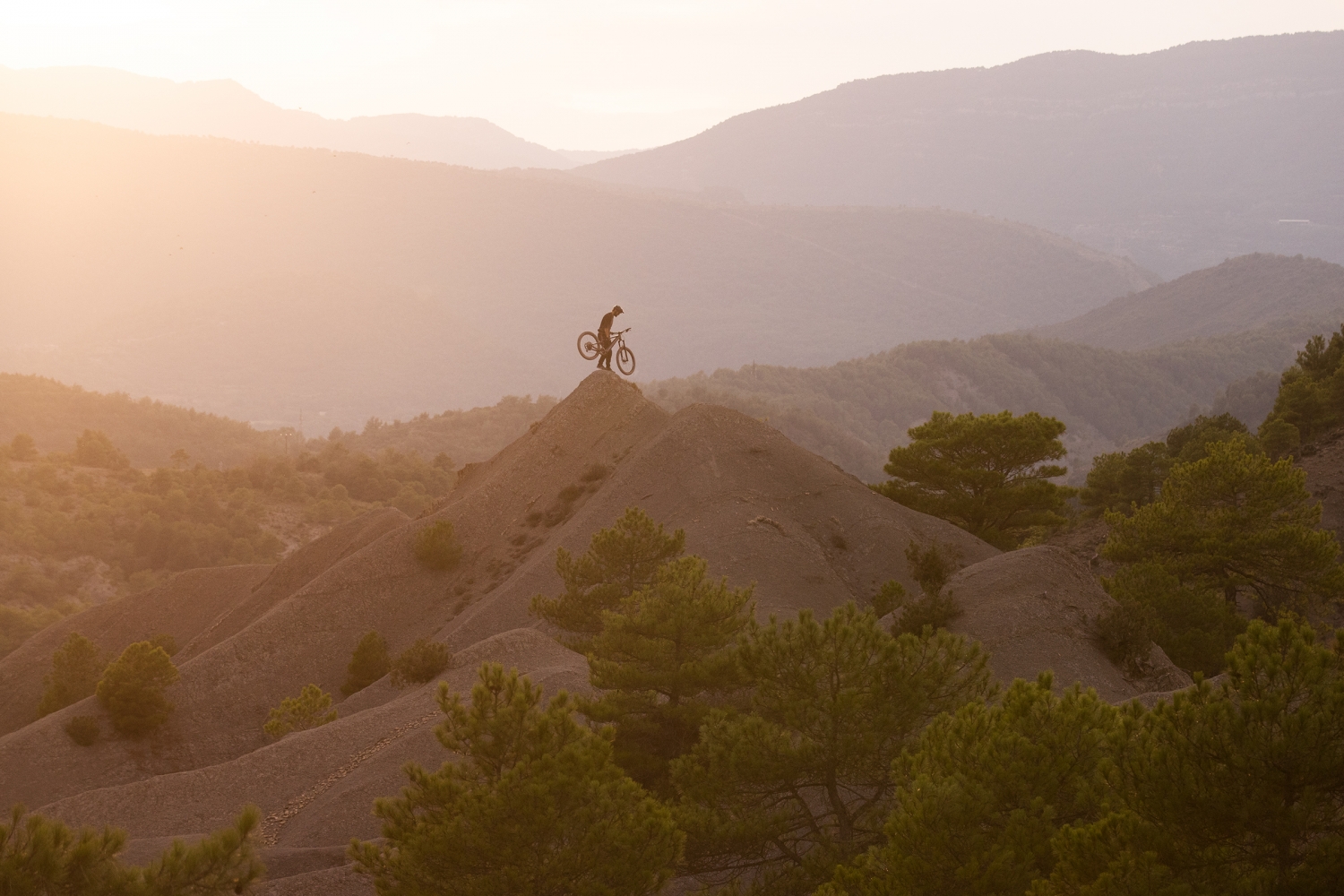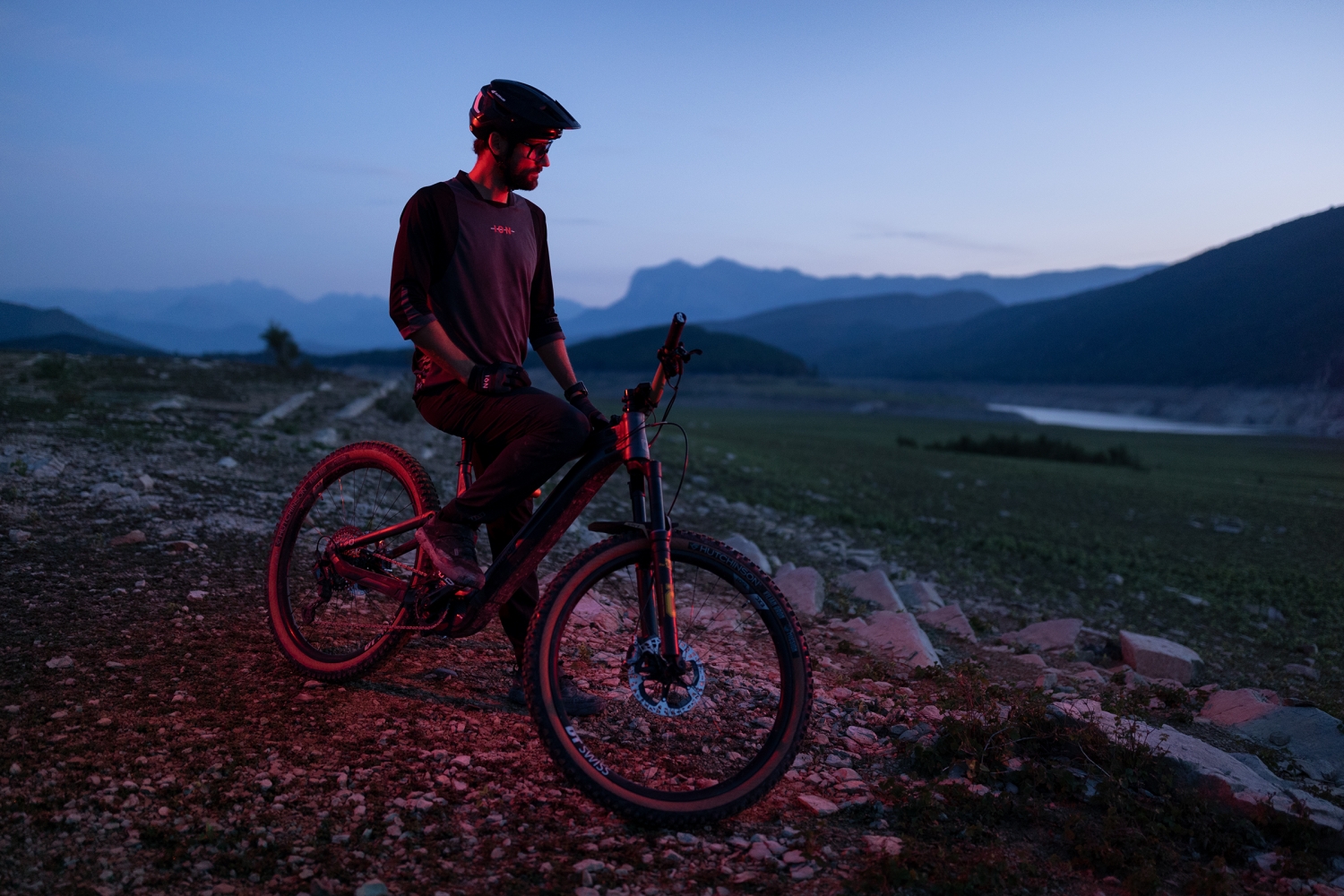 Find out more about the maps here.

"The dilemma of this route lies in battery management if you are considering a full loop, but it's okay! Having tested the route from different points, I recommend starting from Ordino, following the classic col route. The more playful might venture onto neighbouring trails, but always with a view to managing effort, this col is the most effective solution to gaining height more quickly. Preferably in ECO mode if you want to challenge yourself during the second part of the climb. (…) On the summit ridge, you can see Casamanya on the left and the playground of the day on the right. It's a face of black rocks where erosion has drawn natural snake-like features in the earth.

(…) The fight is on once plunging down the slope of this beautiful black mountain face. The warm-up is intense, but the advantage is getting into it as soon as possible, within the first metres. The following section is more akin to an ordinary mountain excursion, in a gorgeous setting (it's always a nice reward, otherwise it would be less interesting). That next trail is endless single track, which is still my favourite in Andorra to date."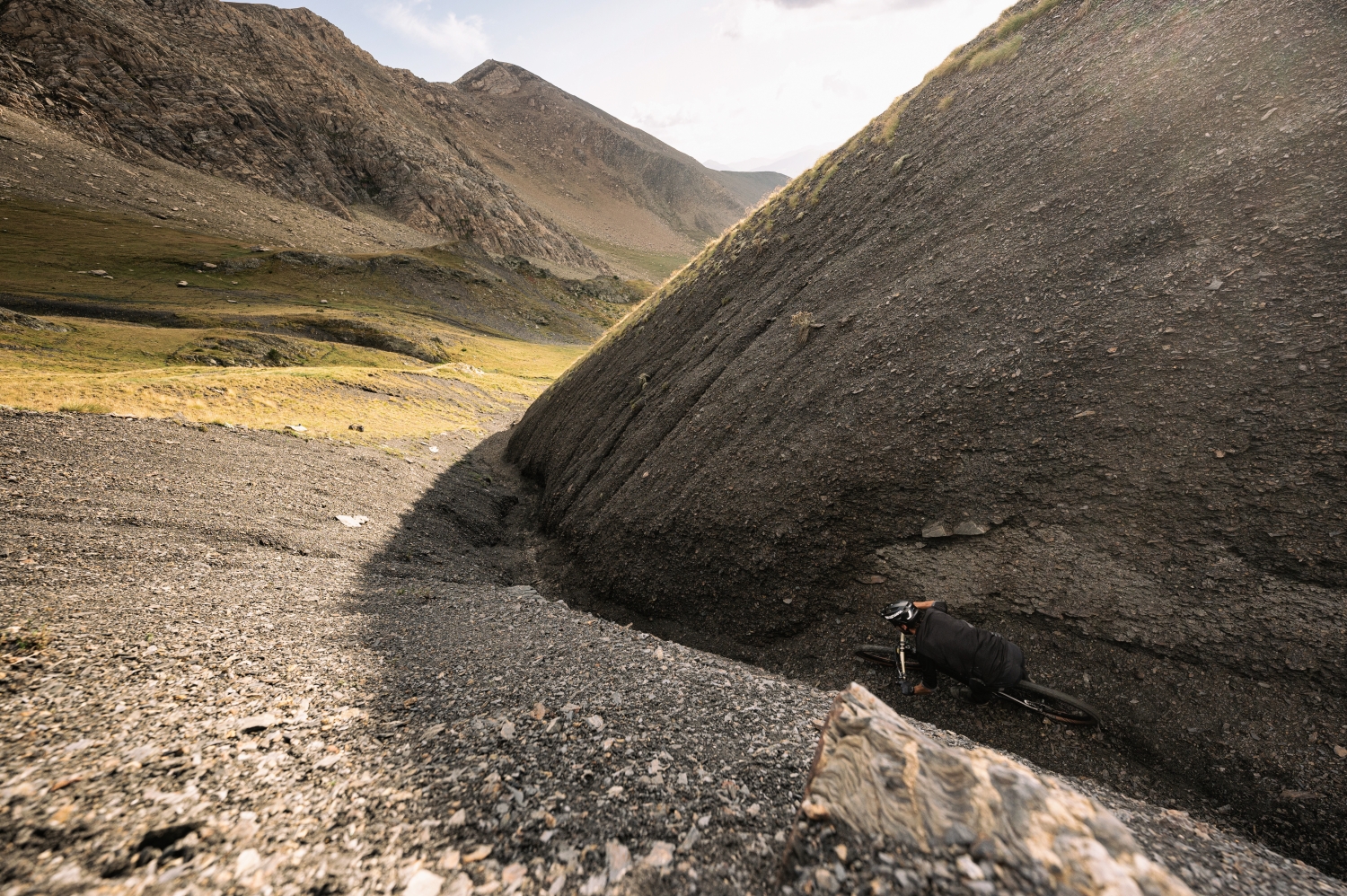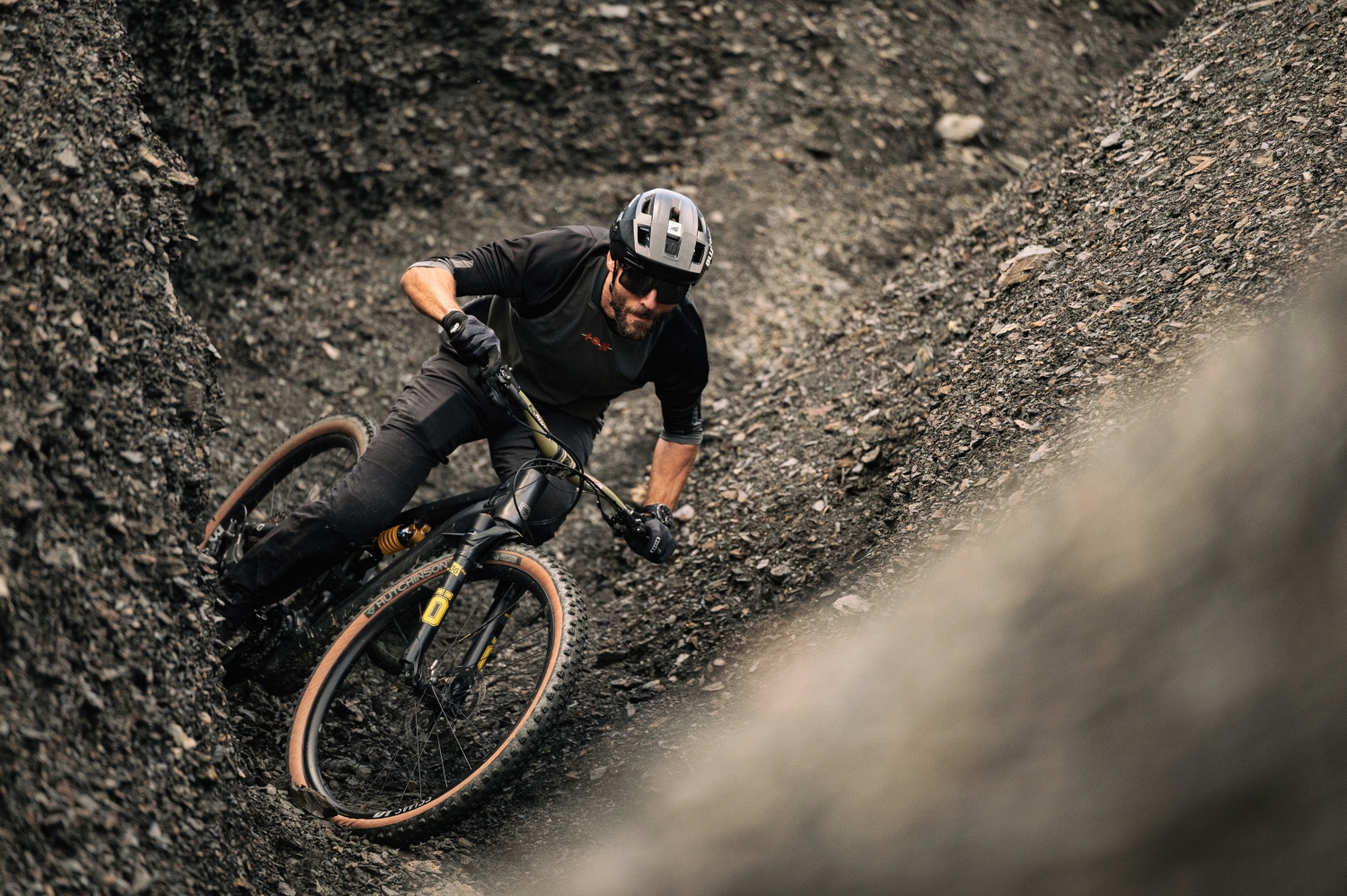 "Whilst scrolling on Instagram, scrutinising each region we visit, I came across a page of local riders based in Tremp. Their speciality is close to my vision of riding bikes, to ride unusual and visually impressive places. This is also how I manage to find cool places, mixing searches on Google with looking at different social platforms and chatting with locals.

Having exchanged a few messages, we met up on-site to try to find the flow on a new winding ridge section. Freshly cleaned, I was surprised by the technicality of the line which meandered across mounds of red earth. It reminded me of our first day of filming the "Tour de France", very close to Chamonix. That time mistakes were out of the question! I put myself under pressure like never before to concentrate and get the shots. Indeed, I had no other choice but to stay on the bike, otherwise I was falling several hundred metres to the right or the left.

In terms of exposure, it was softer here... But the ridge was narrower and even if I wasn't taking life into my own hands, a fall would still be bad! With reference to the video, I was obviously on the limit of my grip at some stages, where my rear wheel slips away. It was the speed (and a little luck) that kept me upright…"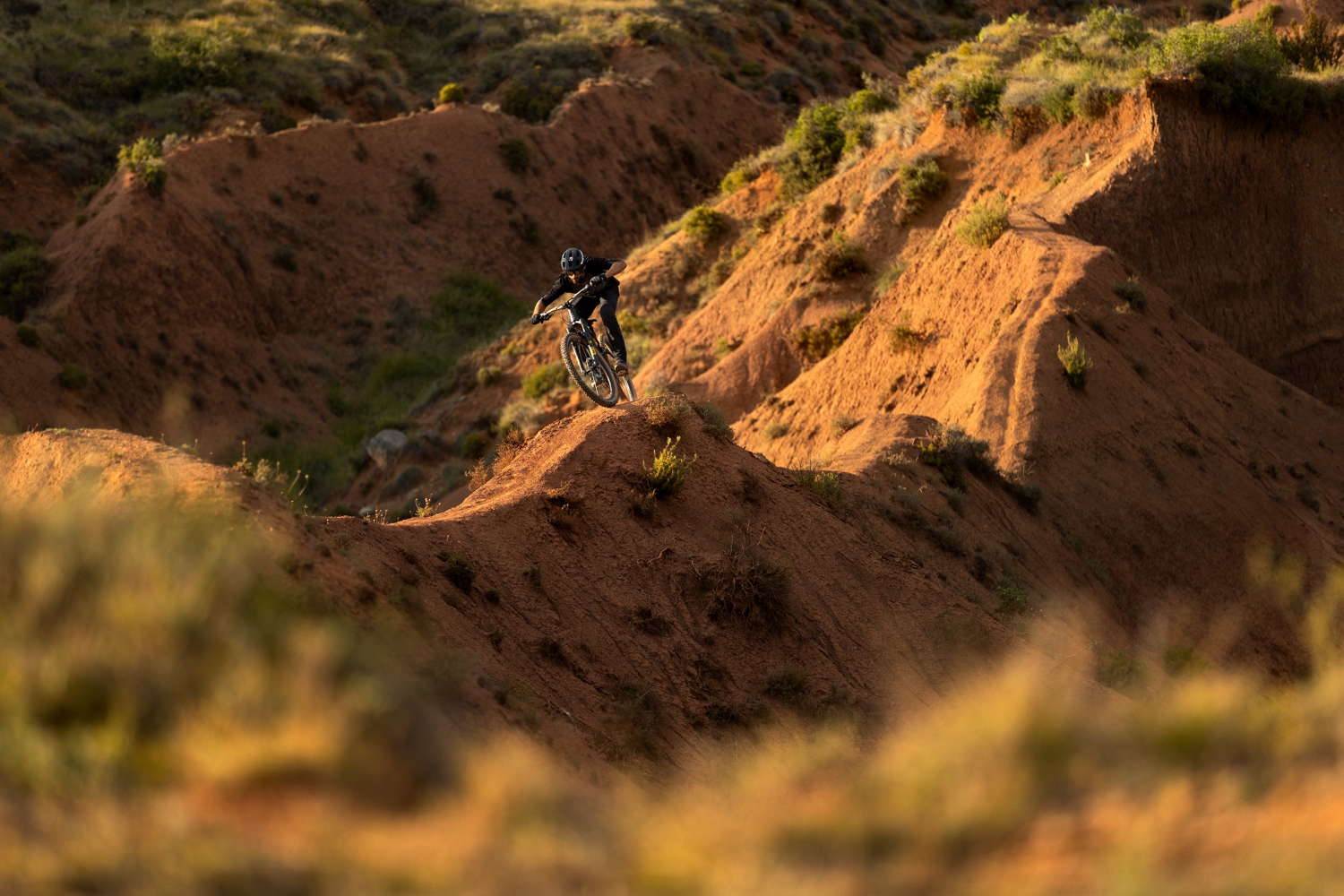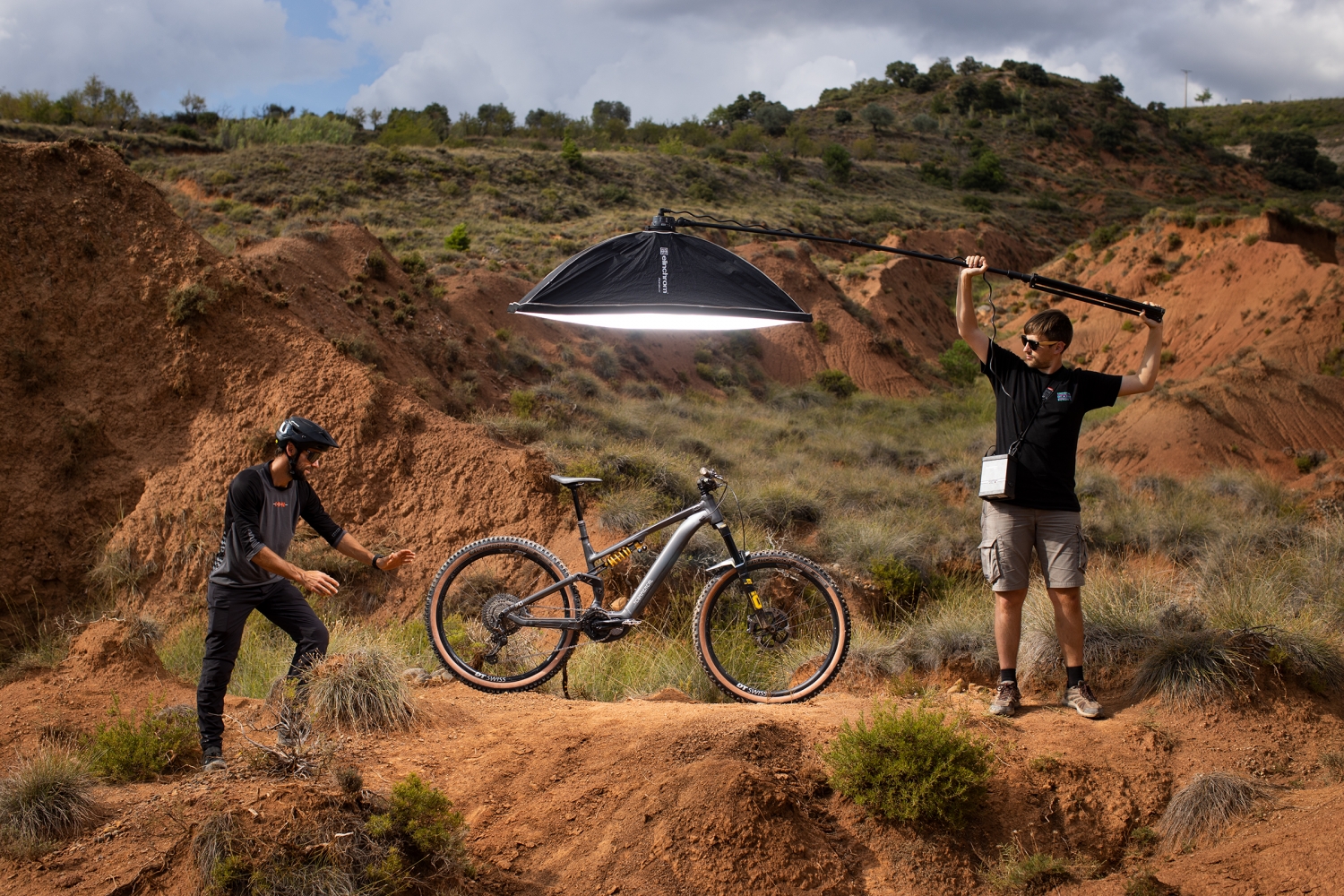 Voir cette publication sur Instagram


"This trip marked the end of our plans for 2021. A year rich with travel, encounters, and emotions. These same words will guide our adventures for 2022 and beyond, focusing on experiences we've lived. We're not going to do away with our signature action videos, but we will extend our field of action to other formats that we haven't mastered yet, and that motivates the whole team.

Since many of you ask about our passions, our work, or to sum up more simply our way of life, we will take you into the heart of it. These books are the first step in the process, and I hope you'll be pleased with our coming productions. Here is one recent example of the type of content that we intend to provide more of in the feature, like a documentary-type format to complement our videos.

We'll see you very soon! Thank you!"

Rider : Kilian Bron
Directed by : Kilian Bron
Film & Edit : Pango Visual
Drone FPV : Cinematic Flow
Photography : JB Liautard, Nico Brizin, Pango Visual